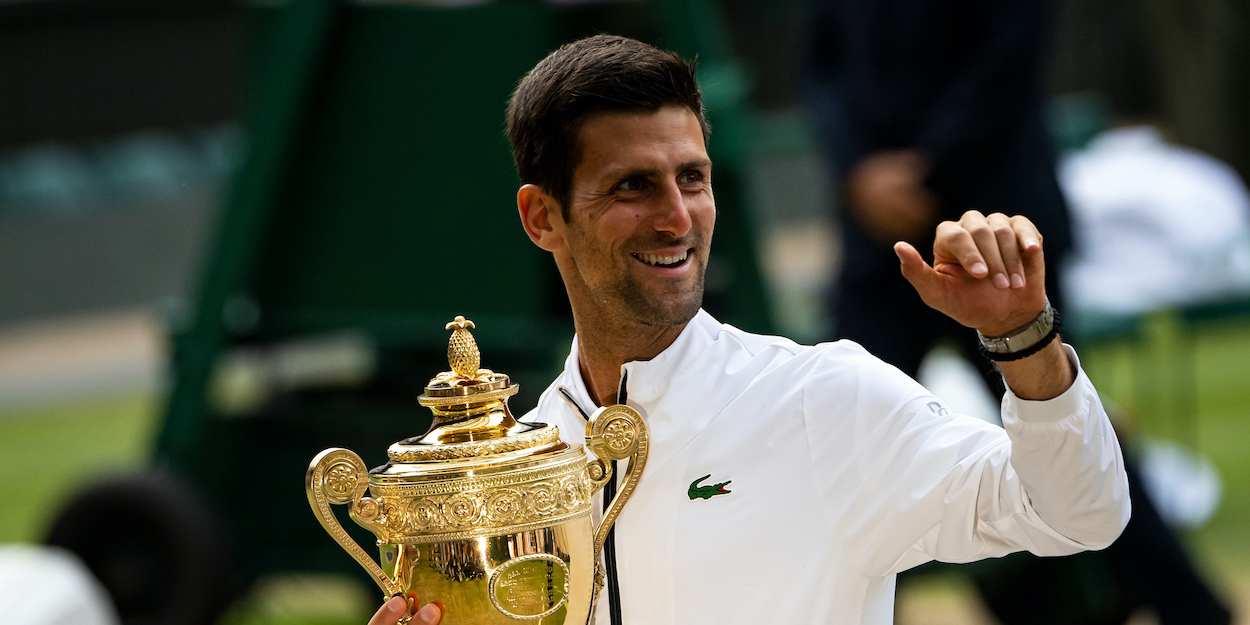 Djokovic 'will be the greatest ever' insists Wimbledon icon
A former top pro and Wimbledon icon is confident that Novak Djokovic will only continue his rise in tennis and outdo even Serena Williams and Margaret Court.
The Serb has now secured 20 Grand Slam titles, including nine Australian Opens, six Wimbledons, three US Opens and two French Opens.
He now sits alongside Roger Federer and Rafael Nadal on 20 Majors, but Djokovic says he has more to do.
And Tim Henman believes that the world No. 1 will achieve more.
"Who do I think will be the best ever?" the BBC commentator said. "Djokovic. Certainly the best male player. To me it will become a numbers game. [With them] all on 20 then I will reserve judgement.
"You look at the way he is playing, his intensity, consistency, I really think the [Calendar] Grand Slam is on this year.
"There is no doubt, and I have said for a couple of years, I think he will be the male player with the most Grand Slams. And therefore he will go down as the greatest male player of all time."
Steffi Graf (22), Serena Williams (23) and Margaret Court (24) are each ahead of Djokovic, but they could still be caught.
This year in particular, Djokovic has the chance to equal Graf's unique feat of achieving the Golden Slam, winning all four Majors in a calendar year, plus an Olympic gold medal, which the German achieved in 1988.
"Looking at Djokovic's fitness, motivation, hunger and desire, I definitely see him challenging Serena Williams and then Margaret Court in terms of the total number of singles Grand Slam titles won," Henman declared.