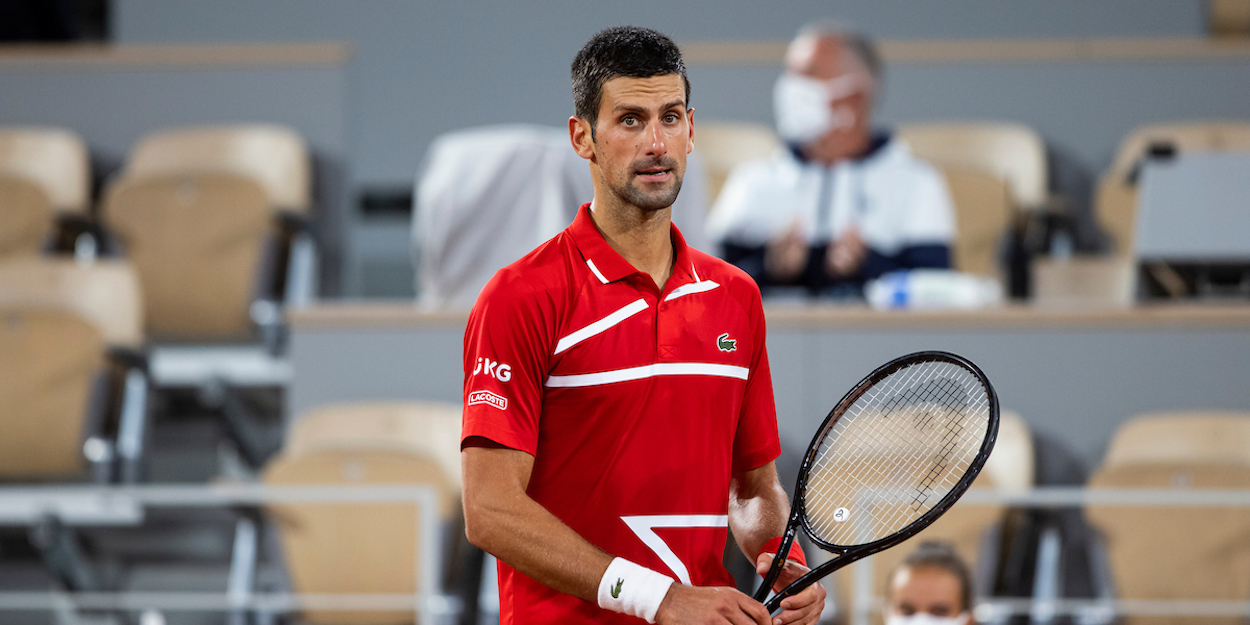 'Djokovic will be disappointed after semi-final and it may cost him the title,' says Mats Wilander
Novak Djokovic might struggle for fitness in the French Open final due to his failure to wrap up his semi in three sets, says Mats Wilander.
Djokovic was well-positioned at two sets and a break up against Stefanos Tsitsipas on Friday, but allowed the young Greek to come roaring back into the contest before eventually winning it in the fifth.
And that, according to Wilander, may be the difference between winning the final against Rafael Nadal and losing it.
"For Novak Djokovic, that's what he will be disappointed with," Eurosport expert Wilander said. "He could have put this match away in three sets and didn't do it.
"A match like this will add just a little bit for Novak in the final.
"I thought that going into the final that Rafa would need to make a good start.
"But now after this match this evening, then maybe Novak is the one that needs a great start because he'll be feeling this one a little bit.
"I think Rafa seeing Novak losing two sets gives Rafa another reason to literally go to the limit and beyond on the court before he loses on Sunday."
Wilander's Eurosport colleague Alex Corretja disagrees though, saying that Djokovic's semi-final tussle may actually help him.
"In my opinion, the fact Novak's match went on longer than he might have expected, it might give him a strength and rhythm," Corretja said.
"To beat Rafa he knows he needs to over the limit and if you haven't faced the limit for a long time, I think it might be difficult.
"I don't think it should affect him too much. I think Novak is fresh and he's ready for the battle.
"He knows he's playing the best in history in clay, probably the biggest challenge in sport."