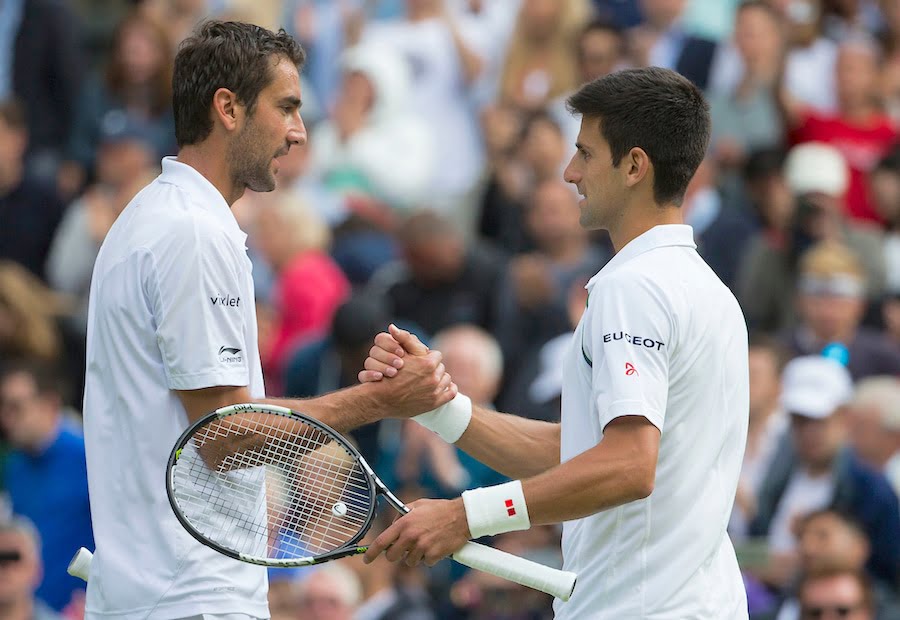 Djokovic v Cilic in Madrid: Match preview, statistics & prediction
There is always an additional element to a battle between Djokovic and Cilic as they come from rival nations, but today's clash looks like being a one sided affair
Whilst Djokovic's form this season on clay hasn't been as stellar as he would have liked, he's in a much stronger position that Marin Cilic who had yet to win a single match on clay in 2019 coming into this tournament. Fortunately he's now had two good three set wins over tough clay court opponents in Jan-Lennard Struff and Laslo Djere but will this be enough to give him the confidence to overcome the World No.1?
Djokovic has reached the quarter finals in Madrid with relative ease after overcoming Taylor Fritz and Jeremy Cardy in two straight sets but Chardy had a point to win the second set yesterday which could have put a completely different complexion on the tie for the Serb.
There is always a lingering doubt over Cilic's mental strength in these big match ups as he is notorious for letting his nerves get the better of him when facing the best players on the big occasions and when playing Djokovic he has the added element of the rivalry between their two home countries to concern him.
Head to head statistics
These two have played each other an incredible 19 times over an 11 year span and Cilic has only managed two victories in all that time. Both of those victories were on faster surfaces where Cilic's huge serve and hard flat groundstrokes are more effective.
The two times they've played on clay Djokovic has come through relatively unscathed.
Cilic's ranking has been on the slide since he reached a career high of 3 in the World in early 2018
Prediction
We expect Djokovic to win this match in two straight sets based on the past matches, the surface and Cilic's recent form and history of nerves when playing higher ranked players.
To read previews of the other three quarter final matches at Madrid today including Federer and Nadal click here
To read more amazing articles like this you can explore Tennishead magazine here or you can subscribe for free to our email newsletter here