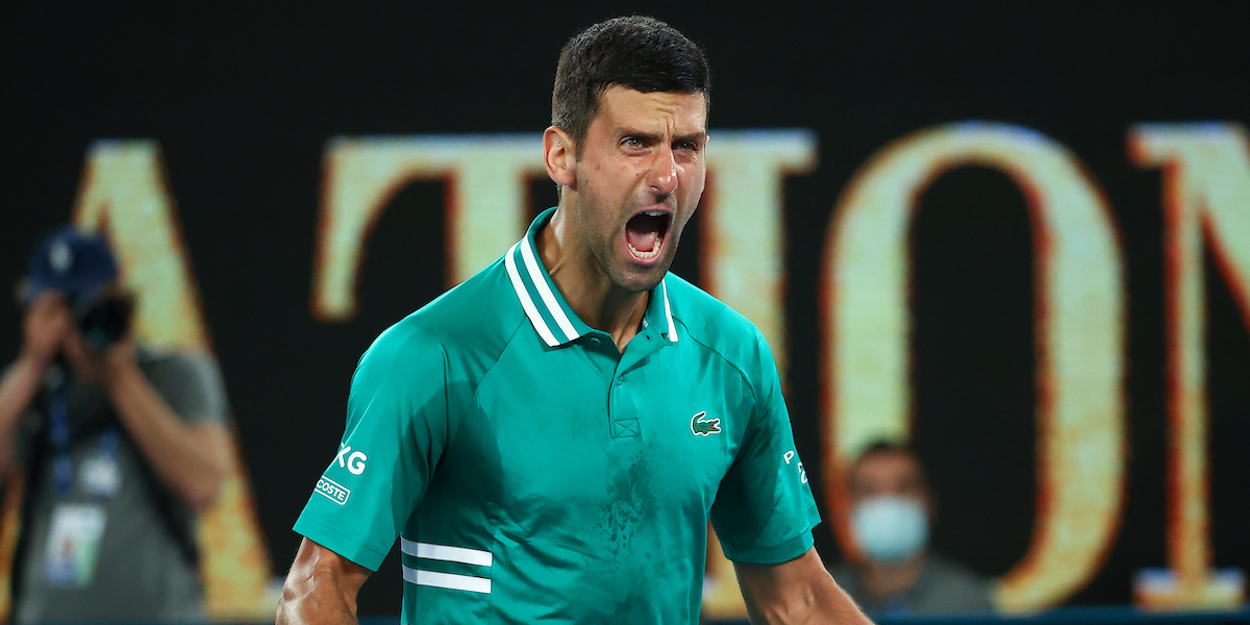 Novak Djokovic turns on the style
Novak Djokovic was in scintillating form as he defeated Donald Young 6-1 6-2 6-4 in the first round of the Australian Open
The former world No.1 exceeded all expectations on his return to match action after a six-month lay-off – and it's entirely plausible that he may depart Melbourne in a fortnight's time undefeated.
It quickly became apparent that Djokovic, who at one stage led his opponent 6-1 5-0, had lost none of his powers of recovery. His defensive skills remain incomparable and his speed is still intact.
The Serbian impressed, especially in the first two sets, but Young contributed to his own downfall. He made an error-strewn start and never really settled until the match was already beyond his reach.
Djokovic was sporting his new ASICS shoes and a compression sleeve, but his problematic right elbow did not seem to negatively impact his serve. He posted good numbers behind his delivery, but was rarely tested by the American.
"It feels great to be back on a tennis court and there is nowhere better for me to start after six months out injured than here in Australia," said the No.14 seed. "It's obviously been a long period for me without competition or official matches, but I used this time to spend quality time with my family.
"I'd never faced this particular situation in my career before. I think ever since I started playing professional tennis, I've been absent for one month maximum – so I never missed a Grand Slam. It was different, but it had to come eventually.
"Unfortunately this elbow has been with me for a while and it escalated last year around Roland Garros and Wimbledon so I had to take some time off. Injury is something no athlete wishes to have, but it did allow me time to reflect on my life, my game and spend more time with the family."
Another returnee, Stan Wawrinka, also progressed into the second round. The Swiss was made to work hard by Ricardas Berankis, but he managed to narrowly avoid a fifth set and seal a 6-3 6-4 2-6 7-6(2) win.
Wawrinka fell an early break behind in the fourth set, but he overcame tiredness to get the job done. "That was a tough battle, for sure," admitted the 2014 champion, post-match.
"I was just happy to be back on the court and playing my first match here in front of a great crowd. It was really special today."
Wawrinka admits the road to full fitness after his knee operation was bumpy, but he is thrilled to finally be back doing what he loves most of all.
"It was tough for me after surgery, it's never easy for an athlete to be struggling to comeback," added the 32-year-old. "I was suffering a lot during the rehabilitation programme and fitness-wise, I had a lot of doubts, but I'm proud to be back already."