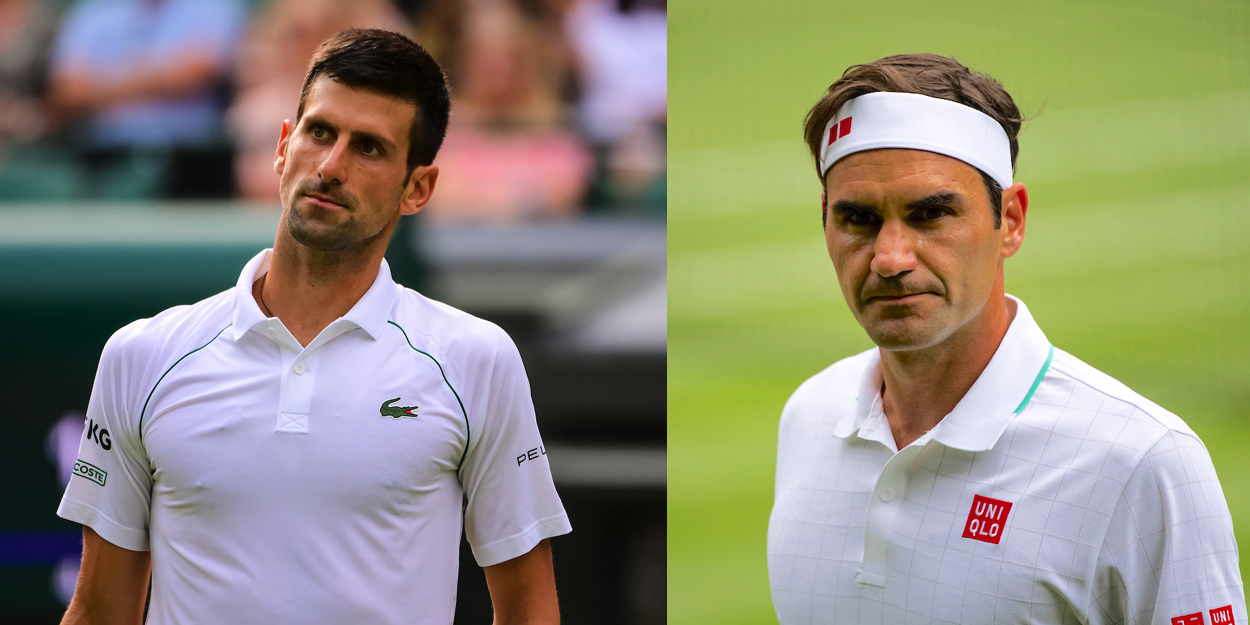 'Roger Federer should have played a match on No. 1 court', says Novak Djokovic
Novak Djokovic believes Roger Federer should have played a match on No. 1 Court at Wimbledon to give young players a chance to play on Centre Court.
The world No. 1 thinks the decision may have been taken due to the uncertainty over whether Federer will return to play at Wimbledon next year.
Eight-time champion Federer played all five of his matches at this year's Championships on Centre Court – and was defeated by Hubert Hurkacz in the last eight on Wednesday.
Five-time winner and two-time defending champion Djokovic played his third round match against Denis Kudla on No. 1 Court.
"Everything is going well for me in terms of programming. I am used to playing at least one match on Court No. 1," the Serbian said in a press conference after his quarter-final win over Marton Fucsovics.
"Usually when Federer and [Rafael] Nadal are in the draw, that is [also the case for them]. For my quarter-final, I asked to play the first game on Centre Court. Roger Federer has played all his matches at Centre Court so far, that's okay. It is the decision of the organisation.
"Should he have played on Court No. 1 for some youngsters, like [Matteo] Berrettini, to have the chance to play on Centre? Yeah, probably. But that's their decision, as it's unclear if Roger will return [to Wimbledon] next year."
Djokovic faces Denis Shapovalov in the Wimbledon semi-finals today.