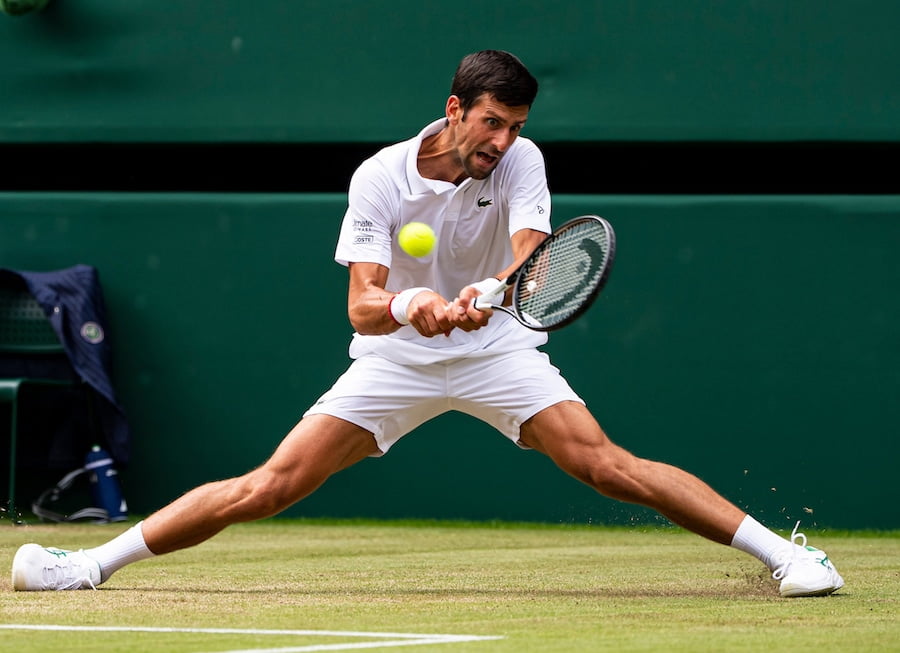 Djokovic reveals unique difference between himself and opponents: "It's helped my development"
Wimbledon 2019 Champion Novak Djokovic has explained one possible reason behind his dominance of the sport which he says has also made him a better person
Novak Djokovic is renowned for being an incredible athlete with superb flexibility that allows him to play shots a lot of other players struggle with and now he's revealed that his love of skiing from an early age has aided that flexibility he shows on the tennis court.
Djokovic was speaking after a win at the 2019 Miami Open when he was asked about the other sports he plays and how they add to his flexibility.
He said, "I think skiing has affected the I feel flexibility of my ankles, my joints. I know a lot of players are forbidden to ski, but I don't have that in my contract. I don't sign a contract that conditions me not to ski."
"Skiing, it kind of runs in my veins. I come from a professional skier's family. My dad used to compete. My uncle, my aunts. For us, it's kind of normal to be on the slopes. I grew up on the mountain."
"I'd played, of course, a lot of basketball and soccer. Those are very famous sports in our country. Just try to be outdoors. I spend a lot of time outdoors. Nowadays, it has changed with technology and everything. But I think that has helped my development also as a person and a tennis player."
Djokovic beat Roger Federer in a 5 set thriller to win the 2019 Wimbledon mens singles title and his defensive capabilities were on full show as he battled from behind the baseline to defend against some relentless attacking play from Federer.
Djokovic is most likely to play Montreal as his next tournament in early August but Roger Federer has already decided to withdraw to give him more time to rest
Look ahead to the rest of 2019 with our guides to every tournament on the ATP Tour and the WTA Tour. If you can't visit the tournaments you love then do the next best thing and read our guide on how to watch all the ATP Tour matches on television in 2019. To read more amazing articles like this you can explore Tennishead magazine here or you can subscribe for free to our email newsletter here