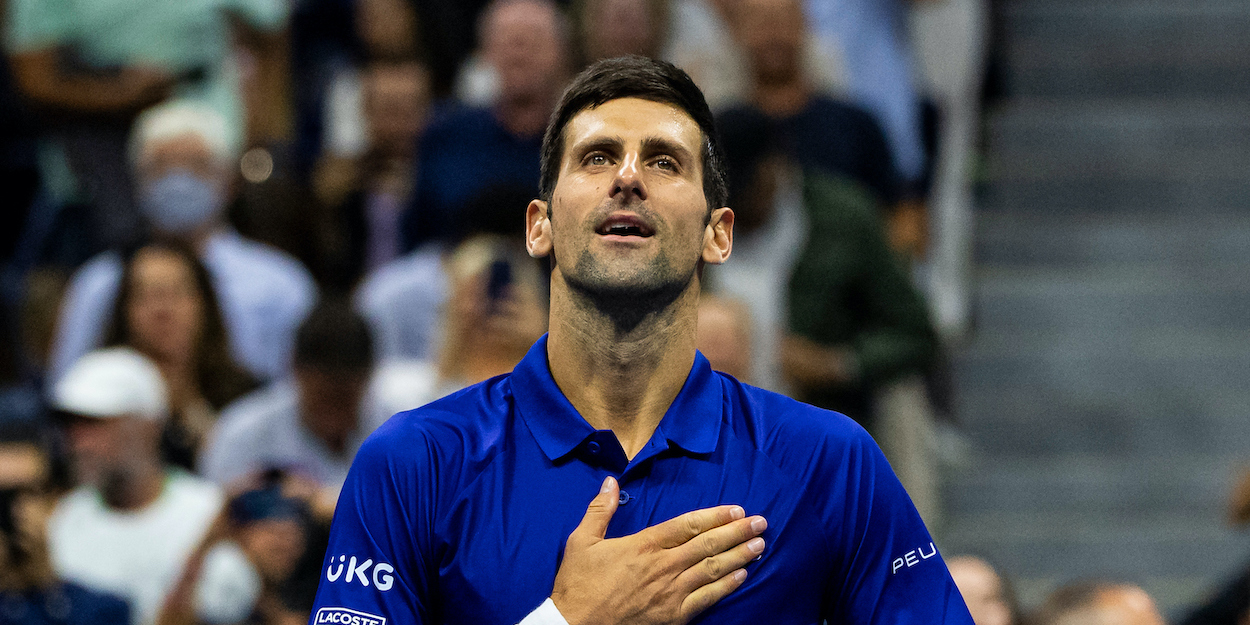 Novak Djokovic reveals tactical adjustment to get revenge against Daniil Medvedev
Novak Djokovic revealed a changed of tactics against Daniil Medvedev in the Paris Masters Final after learning the hard way at Flushing Meadows.
The world number one gained some revenge against the Russian with his victory in Paris after Medvedev had denied him the Calendar Slam at the US Open.
The Serbian simply had no answer to the Medvedev game in New York, though admitted he changed his game plan and tactics ahead of their Paris showdown as the Serb reigned victorious in the French capital for the sixth time.
"That was definitely part of the tactical plan and strategy," said Djokovic.
"To try to take away the time from Daniil, mix it up, put some variety in my game, play serve and volley and open the court, because he stands really far back, so, you know, he puts a lot of returns back in play.
"As I said previously, he's just so good in staying in the point and making you suffer and forcing you to do an unforced error.
"So, you have to have, in a way, a controlled aggression against him. I managed to do that. I managed to have quite a good success rate on the net, particularly in those serve-and-volley points when I was trying to take away the time from him.
"I wanted to keep him on his toes so he doesn't know what's coming up next, to be a little bit unpredictable. You need to do it against him, he likes the pace, he likes the tempo. Doesn't work always, but I think this is the right game plan."