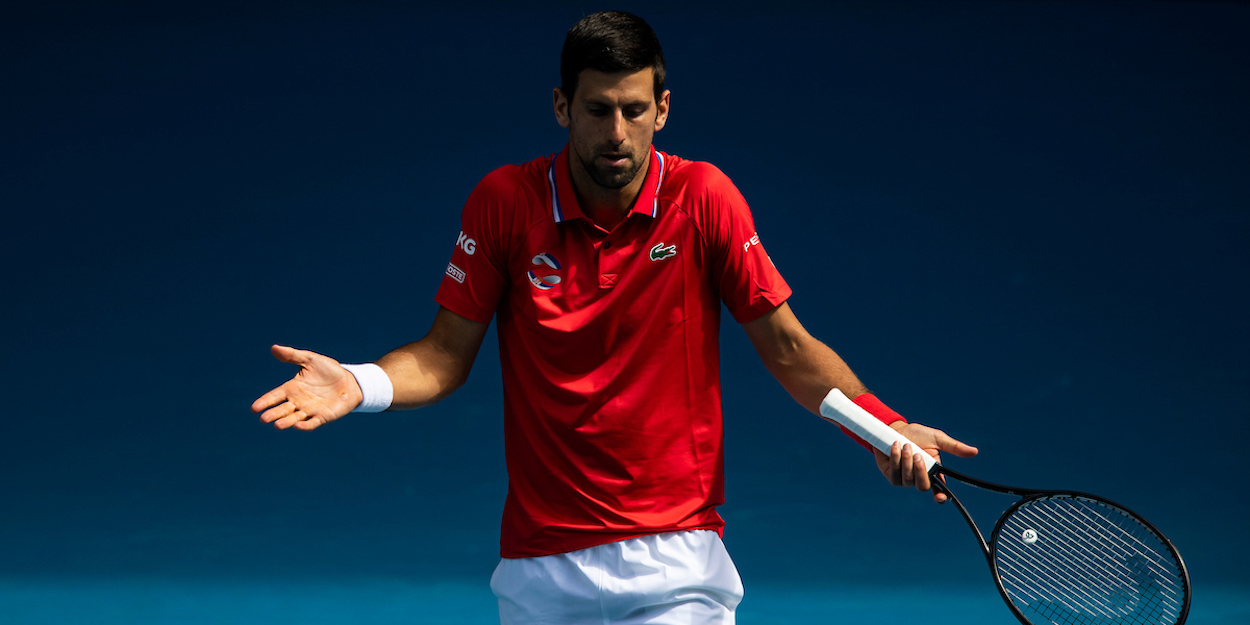 Pablo Carreno Busta used "risky game plan" against Novak Djokovic, explains analyst
Pablo Carreno Busta tried a "risky" and "surprising" tactic in his win over Novak Djokovic in the Olympic bronze medal match, according to a respected analyst.
Annabel Croft – a former world No. 24 who now works as an analyst and commentator for Eurosport and Prime Video – believes there was "a bit of needle" between the pair.
World number 11 Carreno Busta defeated Djokovic in three tough sets to claim the bronze in the men's singles event at the Tokyo Games.
The Spaniard questioned to the umpire why the world number one did not receive a warning for throwing his racket into the empty stands during the third set.
"It was an interesting scenario in that final set. He (Djokovic) missed a volley, he's down a break already and the frustration just boiled over. He smashed his racket up against the net post, gets a warning," Croft told Eurosport.
"He does a good job of completely annihilating that racket! It's almost splintered! Then chucks the racket into the crowd, well there's not a crowd but somebody standing quite close by. It wasn't in frustration.
"Carreno Busta hadn't even seen him do it but his team behind him were asking him why he didn't get a warning for putting that racket into the stands. I think it was almost a little bit of needle bearing in mind the history between these two.
"It could have gone the other way. I remember [Andre] Agassi said 'never wake a sleeping bear'. So if you're going to do something like that to Djokovic you're in danger of actually riling him even more and getting him more fired up because Carreno hadn't even seen what had happened.
"So I was surprised his team was actually trying to bait him to do something more with the umpire to get him to gain a little bit more over Djokovic. It was quite a risky game plan to play that one."
Stream every unmissable moment of Olympic Games Tokyo 2020 live on Discovery+, The Streaming Home of the Olympics