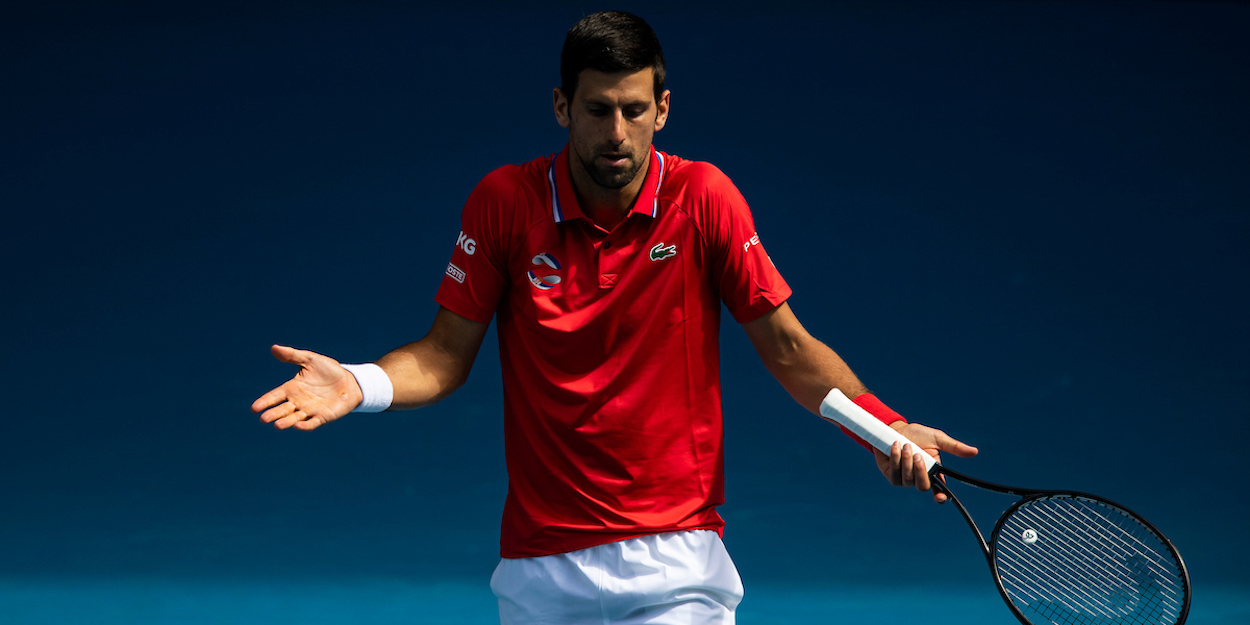 'Novak Djokovic Olympics loss was an incredible collapse', says Slam legend
A Grand Slam champion believes Novak Djokovic "thought he was going to win" the gold medal at the Tokyo Olympic Games. 
Tracy Austin – two-time US Open winner – described the way the Serbian lost his Olympic semi-final against Alexander Zverev as an "incredible collapse"
World number one Djokovic led the German by 6-1, 3-2 in the last four in Tokyo – including a break in the second set – but lost 10 of the next 11 games to fall short of the gold medal match.
The 34-year-old was aiming to win his first Olympic gold to keep his hopes of a Golden Calendar Slam alive.
"Well, I think first we need to talk about just the match [against Zverev] – he (Djokovic) was up 6-1, and 3-2 up a break [in the second set]. And you look at the scoreline and he won one more game," the American told Tennis Channel Live.
"It's just [an] incredible collapse from a guy who has won so many matches – I think it [was] 22 matches in a row. We were thinking that Novak was the heavy favourite to take the gold. He's never won the gold, obviously he wanted one.
"But more importantly he was hoping for the Golden Slam, so that is now dashed. He said he feels terrible afterwards. This is all about bringing back medals for your country, and so he's feeling badly about that because he thought he was gonna get the gold."