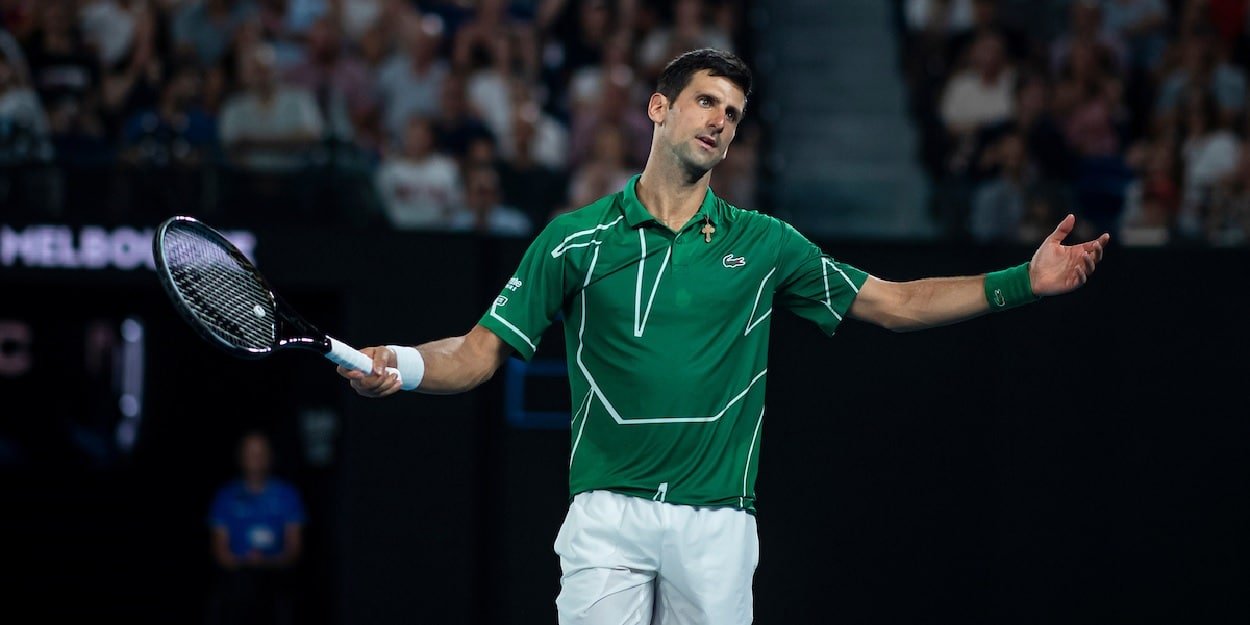 'Djokovic, our wish is that you die' – World number one victim of death threat graffiti
The criticism of Novak Djokovic took a wholly unnecessarily ugly turn as he was the victim of vile graffiti in Croatia.
Djokovic's Adria Tour was cancelled in the country last week after several players, including himself, tested positive for coronavirus.
The world number one was held responsible as he was the tournament's organiser and there was an undeniable disregard for social distancing safeguards, with matches played in front of packed crowds and the players partying together during the tour.
Croatian favourites Borna Coric and Goran Ivanisevic, who is one of Djokovic's coaches, also tested positive for coronavirus, apparently prompting the vile messages.
"Djokovic, die," the message read, according to Explica. "Our wish is that you die. Greetings from Split. Die."
"It is horrible and scary what they are writing about Novak," Djokovic's mother said of the graffiti, "but we are used to it."
Djokovic himself was quick to apologise after the outbreak on the Zadar leg of the Adria Tour, admitting he got it wrong.
"I am so deeply sorry our tournament has caused harm.
"Everything the organisers and I did the past month, we did with a pure heart and sincere intentions.
"We believed the tournament met all health protocols and the health of our region seemed in good condition, to finally unite people for philanthropic reasons.
"We were wrong and it was too soon. I can't express enough how sorry I am for this and every case of infection."