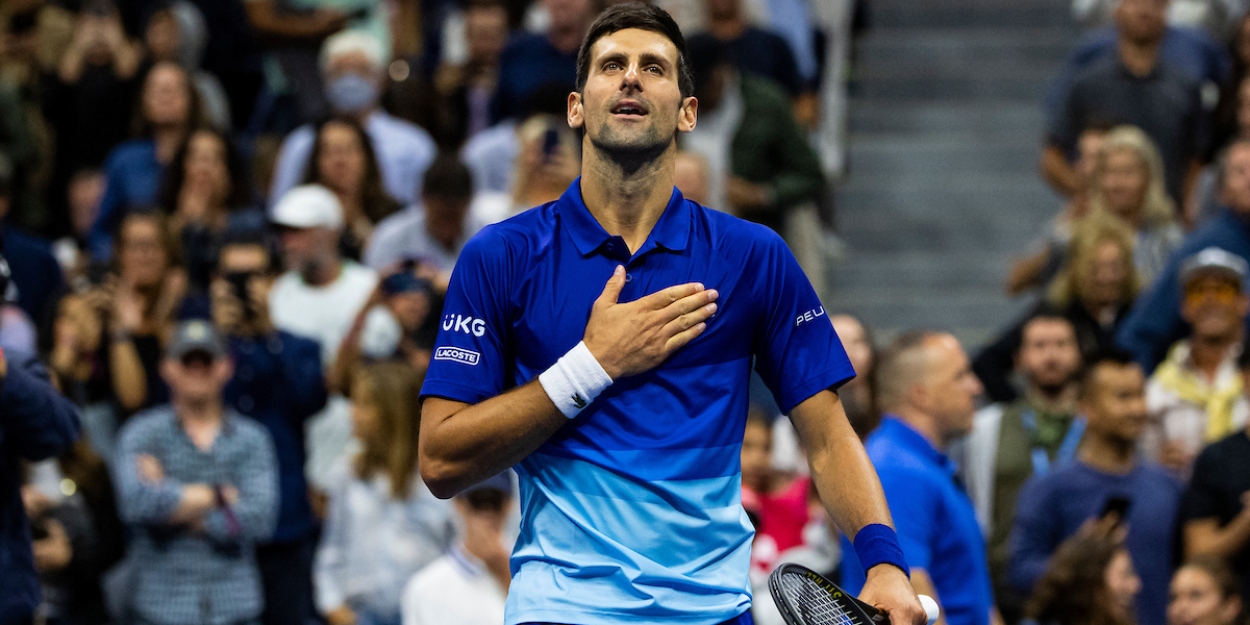 Djokovic, Nadal and Federer hailed as 'one of a kind'
Paris Masters director Guy Forget thinks Djokovic, Nadal and Federer winning 20 Grand Slams each normally only happens "once in a generation."
World number one Novak Djokovic missed the opportunity to claim a Golden Grand Slam after losing to World number two Daniil Medvedev in the US Open final.
Djokovic consequently took a break and has made his return at the Rolex Paris Masters as he competes with Medvedev to be the year-end number one.
When asked about Djokovic's return, Frenchman Guy Forget sung the praises of his desire to be the best and The Big Three's monumental achievement of 20 Grand Slams apiece.
"He wants to beat records. He wants to be ahead of Rafa (Nadal) and all the other players. That's one of the reasons for which he's here today. He wants to make sure he's number one at the end of the year."
"It seems so incredible that three great players actually win 20 Grand Slams each. It seems incredible. 20 Grand Slams, it shows the three of them are one of a kind. Normally you would have only one in a generation," the French director said.
Djokovic was moved to tears by the fans' reaction to his US Open loss and Forget references that the spectators tend to rally behind the older players.
"It's not because he has won positive ovation that he will stop here. We know in general the public tends to support the older players, the challenger, the one that has more difficulties. We could feel how difficult it was for him at the time. The public reacted in this way because of this," Forget claims.
"The public realized that even though Novak tends to be rigorous and always in control, there seems to be a huge wall that cannot be broken down. We saw him moved, affected, by this loss. The public showed that they admired this resilience, this pugnacity. This is actually why we are watching sports and follow this, it's for the emotions that are conveyed by the tennis players."
Forget also likened the fans' reception of Djokovic to former World number one Jimmy Connors.
"Jimmy Connors, for instance, he wasn't very much liked by the public, but towards the end of his career he was loved by everyone."
"Maybe we have here a tipping point. There's more sympathy towards him. But he's not at the end of his career, unlike Jimmy Connors, at the end of his career he was with less victories. It's incredible what Novak is doing right now."
"We're delighted to have him among us for this tournament. He's won five times already. He's trying for a sixth title. It's not bad, is it?"