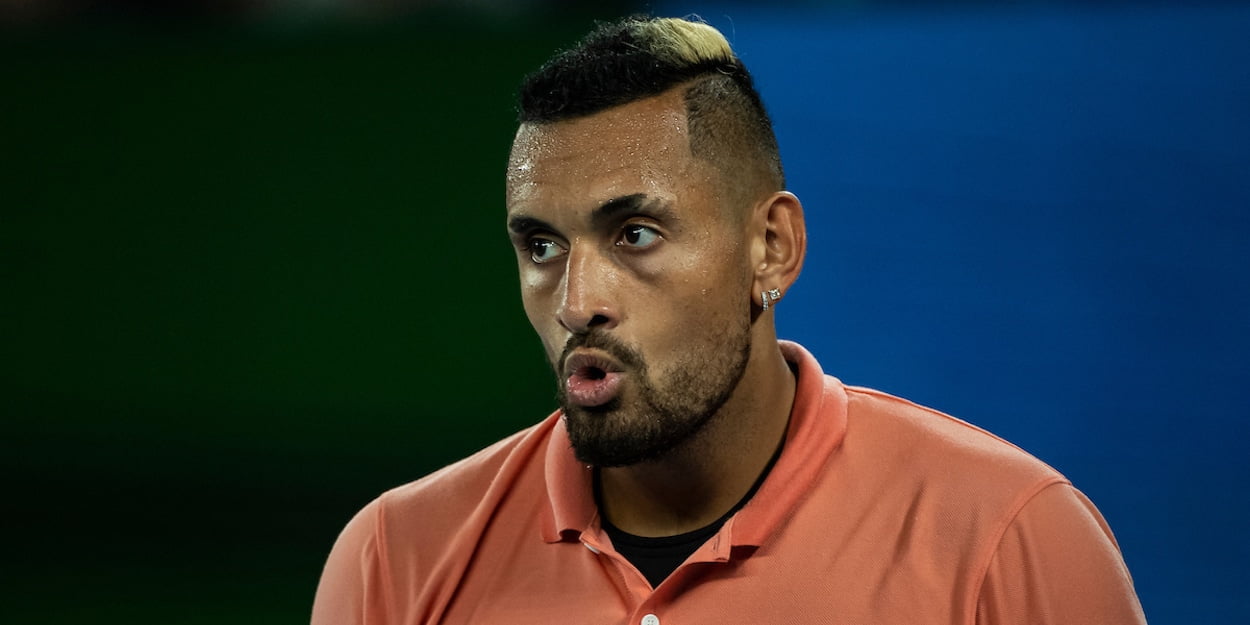 "Djokovic is a tool" – Nick Kyrgios slams world number one in fiery Tweet
Nick Kyrgios has branded Novak Djokovic a "tool" over the Serb's attempt to relax quarantine rules for players at the Australian Open.
Djokovic has been lobbying tournament director Craig Tiley to loosen restrictions in Melbourne, where two more players have tested positive for Covid-19 in the last day.
However, Kyrgios, who has not been shy of accusing Djokovic of disrespecting the gravity of the coronavirus situation in the past, responded on Twitter soon after Djokovic's plea to add to the growing conflict between players over the strict measures.
In the explosive Tweet, Kyrgios also hit out at Bernard Tomic's girlfriend, Vanessa Sierra, who has received criticism in the Australian media after documenting the couple's self-isolation stay at the tournament hotel.
Djokovic is a tool. I don't mind Bernie but his Mrs obviously has no perspective, ridiculous scenes 🤦🏽‍♂️ https://t.co/MMgeriH2GJ

— Nicholas Kyrgios (@NickKyrgios) January 18, 2021
Responding to Sierra's perceived selfish comments that, "I don't wash my own hair. I've never washed my own hair. It's just not something that I do… so this is the situation that we're dealing with," Kyrgios said, "I don't mind Bernie, but [she] obviously has no perspective, ridiculous scenes."
Kyrgios, the world number 45, was supported by Grand Slam champion Victoria Azarenka, who urged her fellow players for "cooperation, understanding and empathy for the local community that has been going through a lot of very demanding restrictions that they did not choose, but were forced to follow."
The Australian Open, due to start on February 8th in Melbourne, has caused significant differences in opinions amongst players. There is a split between those who are understanding of the necessities of the measures, such as Kyrgios and Azarenka, and those who are perceived to lack perspective – such as Novak Djokovic – claiming that the quarantine measures will disrupt preparations for the first Grand Slam of the year.