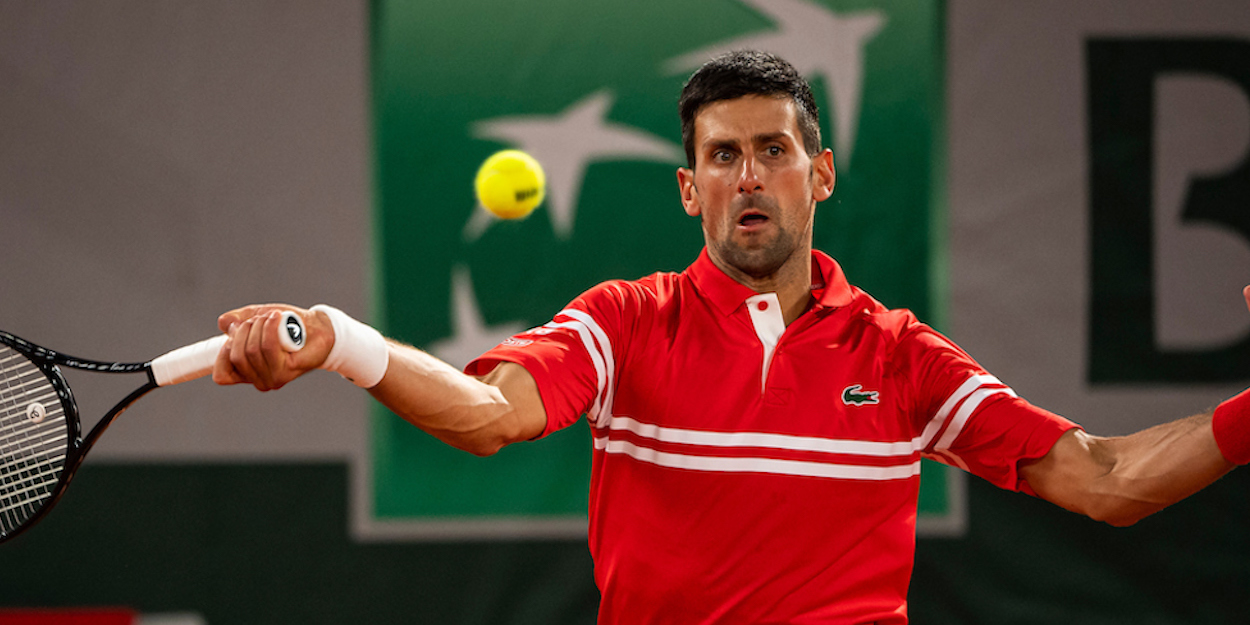 'I'm ready to go deep in this tournament', warns Novak Djokovic
Novak Djokovic said he is "feeling great" and "ready to go deep" at the 2021 French Open after playing two high quality opening matches.
The world No. 1 has defeated both Tennys Sandgren and Pablo Cuevas comfortably in straight sets to reach the third round at Roland Garros.
The Serbian – who won the Belgrade Open last week – has dropped no more than four games in a set so far in Paris.
"I'm playing well, feeling great. I'm ready to go deep in this tournament. Hopefully that's going to be the case," Djokovic said in his post-match press conference.
"But I'll take it match by match, and so far the two matches that I have played have been played in a high quality. I'm pleased with the performance today, particularly against a very good player [Cuevas], a specialist on clay, someone I have never faced before.
"[He] has got a lot of spin. [He hits] just a very difficult ball to handle in these kind of conditions when it's a bit warmer. These balls during the day are bouncing really high."
The 34-year-old will play Ricardas Berankis in the French Open third round.
Djokovic has won all three previous encounters with the Lithuanian in straight sets.