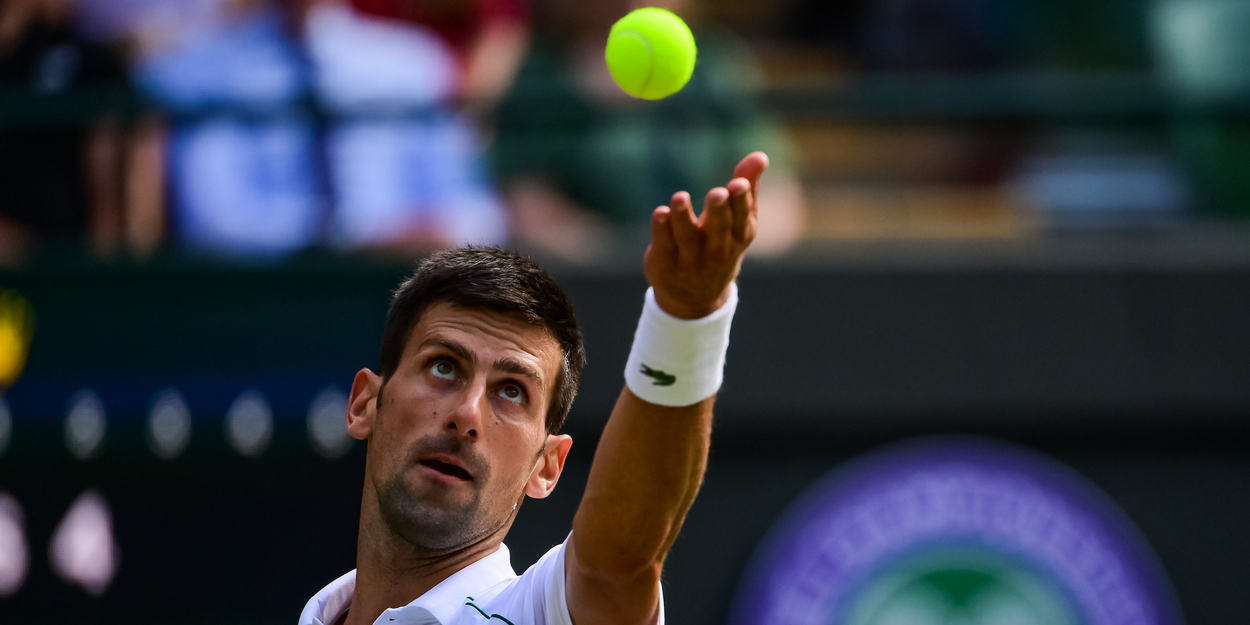 'I think Djokovic will win the calendar Grand Slam', predicts John McEnroe
John McEnroe has backed world No. 1 Novak Djokovic to win the Wimbledon title and the Calendar Grand Slam this year.
The American – who won seven major singles titles – was also amazed by a Grand Slam milestone the Serbian reached by beating Cristian Garin on Monday.
Djokovic reached the quarter-finals of Wimbledon for a 12th time by dismantling the Chilean 6-2, 6-4, 6-2 on Monday.
The Serbian has claimed the first two legs of the Calendar Grand Slam by winning the Australian Open and French Open titles.
"He still looks like the champion. That doesn't automatically mean it's going to happen but I take him over the field," McEnroe told the BBC.
"I think he's going to win the [calendar year] Grand Slam. This is the 50th time he has been in a Grand Slam quarter-final – are you kidding me?
"This is crazy stuff that we've been witnessing in the last 10-15 years with these three guys [Djokovic, Rafael Nadal, and Roger Federer]."
Djokovic is aiming to become only the second man to win the Calendar Slam in the Open Era after Australian great Rod Laver achieved the feat in 1969.
The 34-year-old could also make it a Golden Slam by winning the gold medal in singles at the Tokyo Olympics – which starts on July 24th.