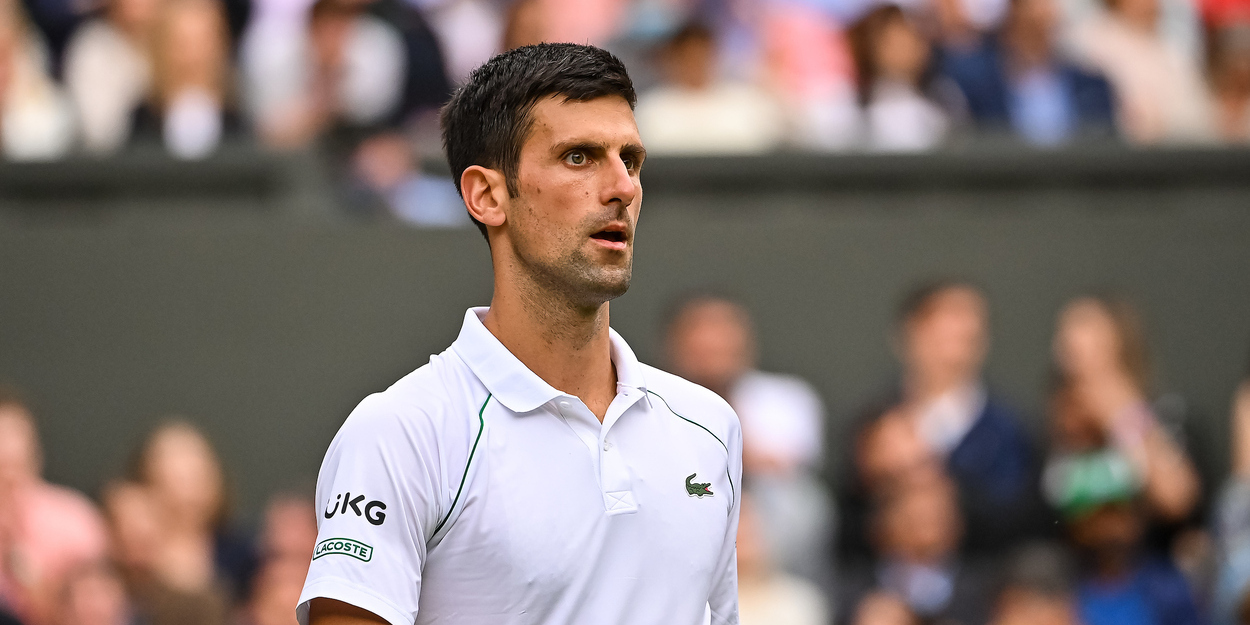 'I felt nerves due to history on the line', admits Novak Djokovic
Novak Djokovic said he felt more nervous than usual during his Wimbledon final victory that saw him tie Roger Federer and Rafael Nadal for the Grand Slam record.
The world No. 1 defeated seventh seed Matteo Berrettini 6-7 (4-7), 6-4, 6-4, 6-3 in the 2021 men's singles championship match at the All England Club.
It is a sixth Wimbledon title for the 34-year-old – who is now level on 20 major titles with great rivals Nadal and Federer.
"Yeah I definitely have felt slightly more nervous than I usually feel at the beginning of today's match, particularly the first set. I think after the first set was done I just felt a relief," the Serbian said in his press conference.
"Obviously, it was not great that I lost the first set, but on the other hand – I just felt that I wanted to get this first set over with so I could start to swing through the ball and play the way I want to play."
"So that started to happen already in the first four games of the second set – 4-0 up very quickly. I knew that at that moment, the momentum shifted and I just felt more comfortable.
"There was some close games in the third set, I was a break up, he had some break point chances to come back. But other than that, I felt that I was in control of the match from the beginning of the second set.
"In some moments I played too defensive I would say, probably a bit slower for my standards, slower second serves. But yeah, that's probably due to the nerves and big occasion of finals of Wimbledon and history on the line."