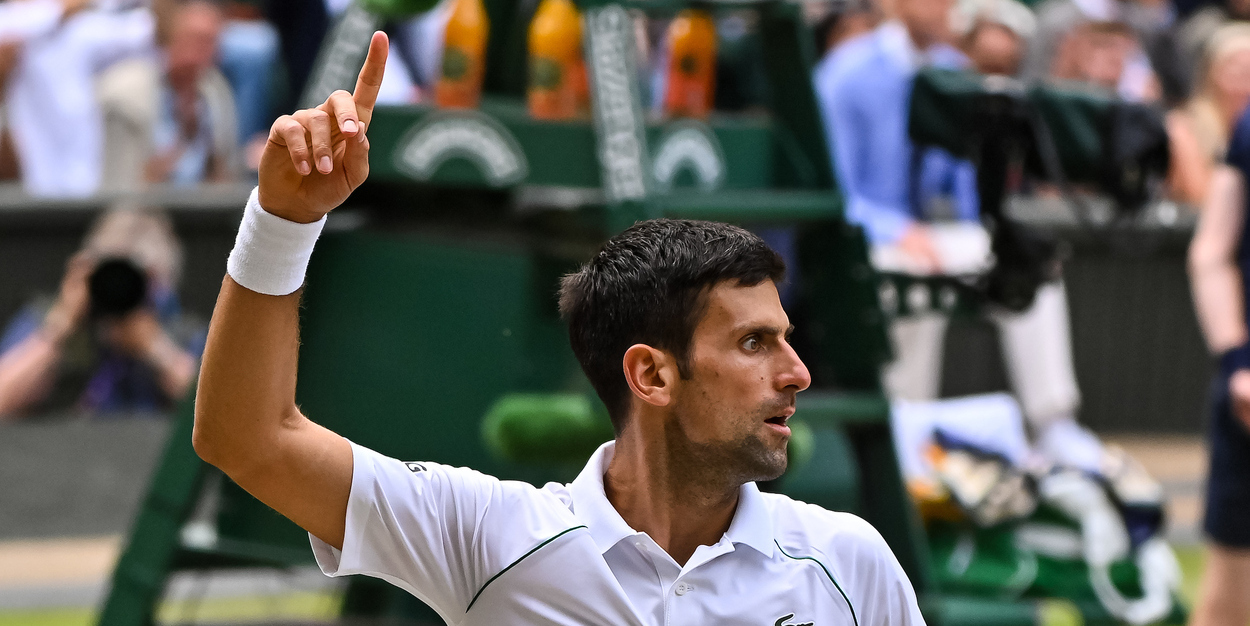 'I believe I am the best', declares Novak Djokovic
Novak Djokovic revealed he considers himself "the best" but admitted it is difficult to compare eras when debating who is the greatest player ever.
The world No. 1 defeated Matteo Berrettini in the Wimbledon final on Sunday to claim his sixth crown at The Championships.
The victory saw the Serbian equal great rivals Roger Federer and Rafael Nadal on 20 Grand Slam titles – the men's record.
Djokovic could become the first man ever to win a Golden Slam – all four majors and the Olympics singles gold – this year.
"Well, I consider myself [the] best, and I believe that I am the best. Otherwise, I wouldn't be talking confidently about winning Slams and making history," Djokovic said in his press conference.
"But whether I am the greatest of all time or not, I leave that debate to other people. I said before that It's very difficult to compare the eras of tennis. We have different rackets, technology, the balls, courts.
"It's just completely different conditions that we're playing in, so it's very hard to compare tennis – say from 50 years ago to today. But I am extremely honoured to definitely be part of the conversation."