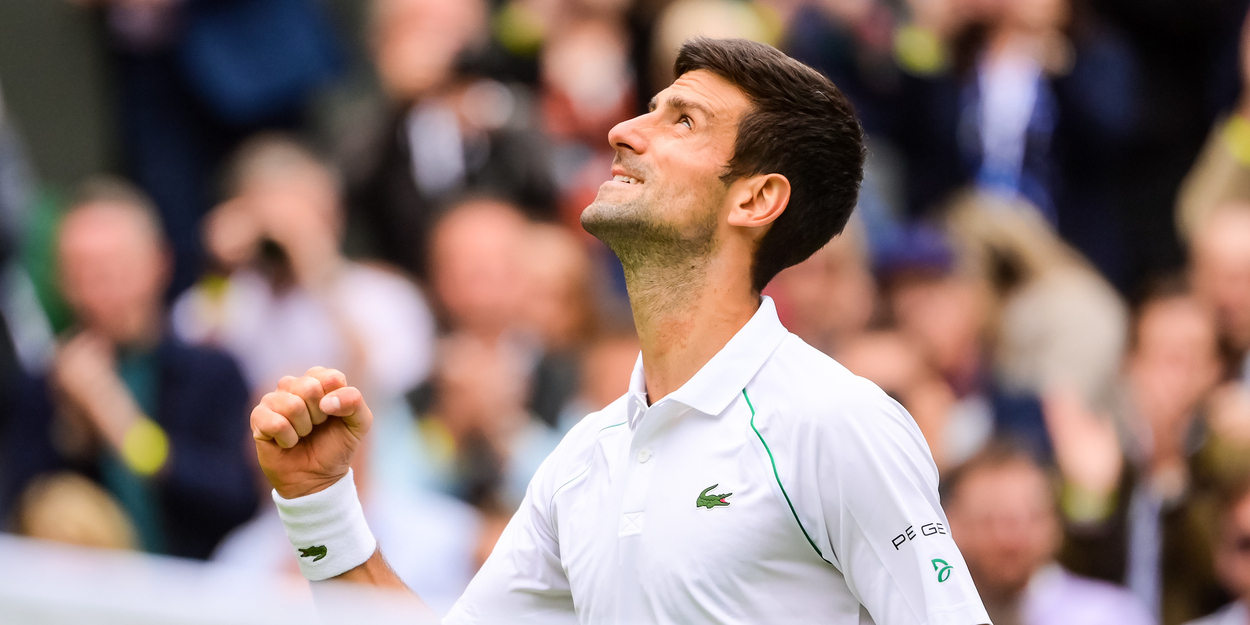 'I am trying to learn from 2016 Wimbledon loss', reveals Novak Djokovic
Novak Djokovic has spoken of trying to learn from his shock defeat at Wimbledon in 2016 – the other season where he won the first two Grand Slams of the year.
Like in 2016, the Serbian has arrived at the All England Club having won the Australian Open and French Open – setting up a possible 'Golden Calendar Slam'.
Djokovic was defeated by Sam Querrey in the Wimbledon third round that year. He then he fell to Juan Martin Del Potro in the opening round at the Olympics, and Stan Wawrinka in the US Open final.
The world No. 1 has beaten Jack Draper and Kevin Anderson to reach the third round of the 2021 tournament.
"It might be the case [that I am so focused due to my 2016 loss]. I am going to try to learn from that experience I had in 2016 – winning the first two Slams of the year," Djokovic said in his post-match press conference.
"Coming in here at Wimbledon and actually feeling great, playing great, but then I lost the third round against, of course, a great opponent – Sam Querrey – who was the better player that day.
"I just felt a little bit different, maybe a little bit deflated. I don't want to say demotivated because playing Wimbledon is always a dream for any player, including myself.
"But I just felt slightly different than before, and it was the first time I experienced that sort of situation and circumstances. So, this time I'm probably, I would like to think a bit wiser and more experienced as a player and person.
"So yeah it helps, but now in the third round, again, it only has been two matches into the tournament and there's still a long way to go. Hopefully I can go very deep in the tournament – that's the goal."
The five-time Wimbledon champion will face qualifier Denis Kudla in the third round – a player he beat at the event in 2019.