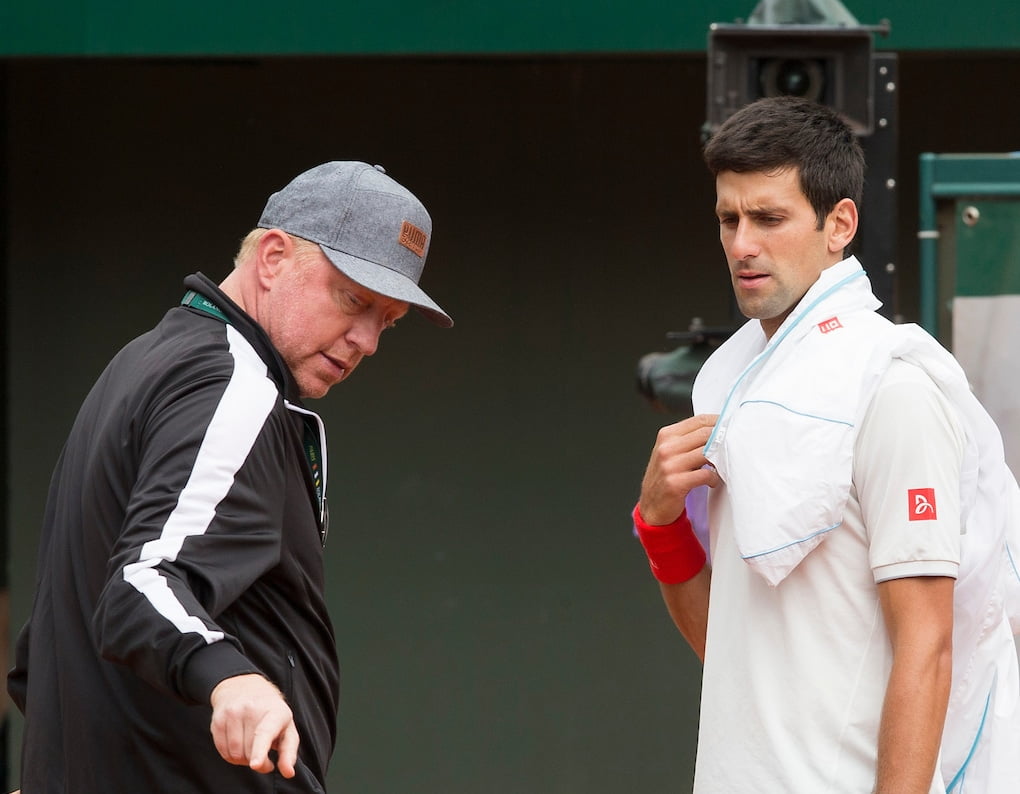 Djokovic hires Becker as coach
Originally published on: 18/12/13 00:00
On the eve of the new season, Djokovic announced six-time Grand Slam champion Boris Becker had joined his coaching team as head coach.
Djokovic's long-term coach Marian Vajda will continue working in the team and will accompany the player to tournaments that Becker does not attend. The German will begin working with Djokovic as he prepares for the Australian Open, which begins on January 13.
"I am really excited to have the opportunity to work with Boris," Djokovic said on his official website. "He is a true legend, someone who has great tennis knowledge and his experience will help me win new trophies from the Grand Slams and other tournaments.
"Becker is a great person, too, and I am sure he will fit in our team in the best possible way. Boris brings new fresh approach, and together with Vajda he will make a winning combination.
"My goal for 2014 is to play my best tennis and to get in shape for the Grand Slams and Masters 1000. These tournaments have the most weight in our sport, and I want to prove my worth at them. The team is now strenghtened and we hope for maximum results."
Djokovic's appointment follows a recent trend of players turning to former players for coaching. Murray's decision to hire Ivan Lendl as coach in December 2011 has seen him win two Grand Slam titles and Olympic gold, while Maria Sharapova's association with Jimmy Connors lasted just one match.
Michael Chang has recently started working with Kei Nishikori, while Roger Federer revealed this week that he has been training with Stefan Edberg.
Becker, who will work alongside Vajda, Miljan Amanovic and Gebhard Phil-Gritsch, will be in Melbourne for the first major of the year.
"I am proud Novak invited me to become his head coach. I will do my best to help him reach his goals, and I am sure we can achieve great things together", Becker said.
Meanwhile, Vajda, who has worked with Djokovic since 2006, said he was involved in the decision to bring Becker on board.
"In a few weeks Novak and I will start the eighth year of our cooperation," he said. "During that period we have achieved almost all the goals we had. I realised that Novak needed a new head coach in order for him to continue improving certain parts of the game.
In the same time, I will have more time for my family. Becker's assignment will not affect much my position in the team, since I will do all I can for Novak, just like I did before.
"On the other hand, choosing Boris as a head coach is a good solution, I am sure we will get along very well, and that Novak will continue to progress."
Now get the WORLD'S BEST TENNIS MAGAZINE here