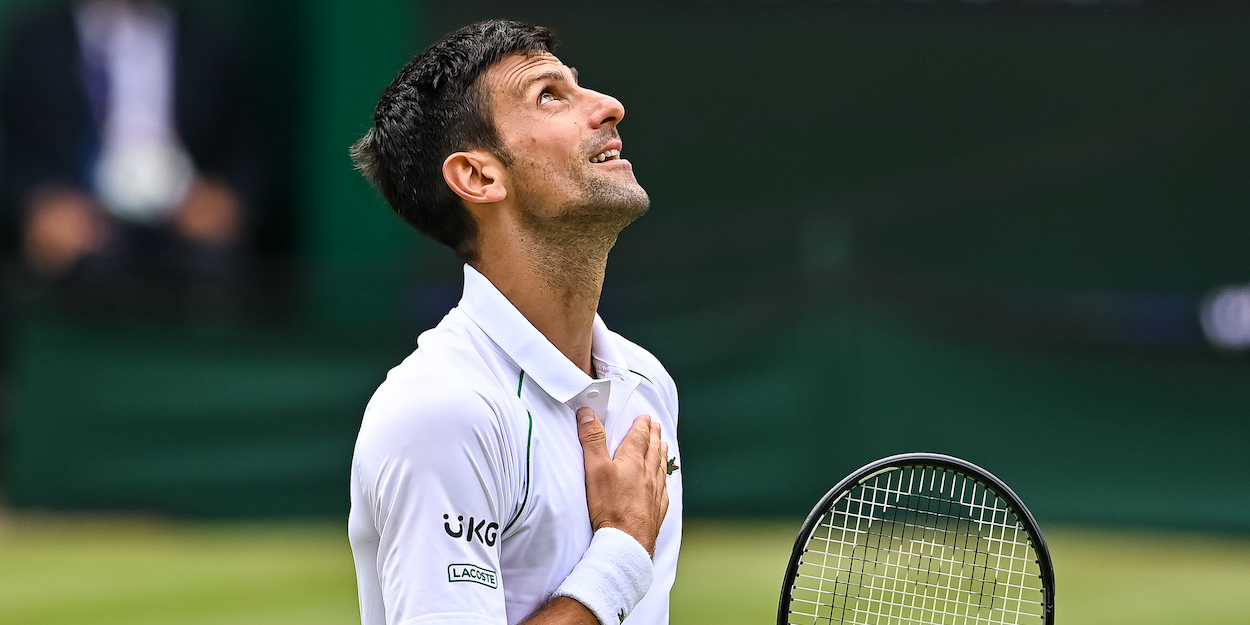 'Djokovic looks like he could play for 10 more years', believes Grand Slam legend
Novak Djokovic looks like he could play for another 10 years on the ATP circuit, according to a Grand Slam legend. 
The Serbian recently lifted the title at Wimbledon after defeating Matteo Berrettini to win his 20th Grand Slam and go level with both Roger Federer and Rafael Nadal.
Mats Wilander, who won seven Grand Slams in his career, suggested Djokovic will exceed the achievements of both Federer and Nadal by saying he could play for another decade.
"When you look at Federer or Nadal, you say to yourself: 'Ok why not another year or two' and then after you see Novak and you think: 'Come on, 10 more years!" Wilander told L'Equipe.
"He (Djokovic) is smarter than before. When Andre Agassi started working with him in 2017, he confided in me all his surprise at seeing how little Novak leaned into the characteristics of his opponent, he placed himself in the machine world, stuck to his line, did not miss and played clean shots.
"The Margin that Novak Djokovic has over the others is immense," said the Swede. "This final against Matteo Berrettini, he could have won it 6-3, 6-3, 6-3."
"How can you be so dominant on grass without having the serve of a Pete Sampras or a Roger Federer? I don't think he got any better on one particular shot, but he added strings to his bow, especially in his approach to the net," said Wilander.
"It's not so much his on-the-fly technique that amazes me as his defense. He knows exactly where to stand and how to move."