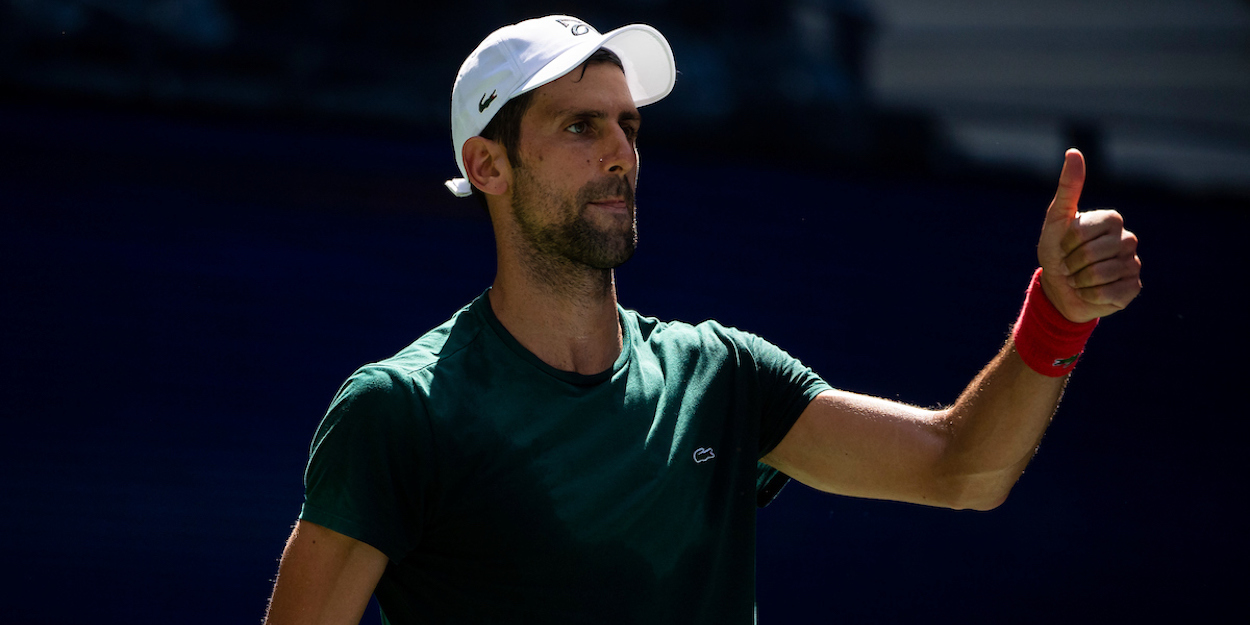 'Calendar Slam would cement Novak Djokovic as the greatest', believes analyst
Completing the Calendar Slam by winning the US Open would "cement" Novak Djokovic as the greatest male player ever, according to a renowned analyst. 
Former world number four Greg Rusedski thinks the accomplishment would separate the Serbian from his rivals Rafael Nadal and Roger Federer.
The 1997 US Open finalist also highlighted Djokovic having won every major title at least twice as something which puts him ahead of his fellow greats.
World number one Djokovic can become the first man since Rod Laver in 1969 to win all four Grand Slam titles in the same year with victory at Flushing Meadows.
"Well, I think there's so many different views [on who is the greatest men's player]. To me, I think [winning the Calendar Slam] kind of cements him (Djokovic) because [his rivals] haven't been able to win four in a row," the Canadian told talkSPORT.
"Novak's won all the Slams two times or more, Federer's only won the French [Open] once. So, I think it kind of separates him [if he wins it] and I think he's not going to stop at 21 [majors].
"Because he'll know the discussion will still be – 'Well he hasn't done this, he hasn't done that, he hasn't got the gold medal.' So, I think you've got a good argument if you can do all four in the calendar season, and then continue the streak."
Djokovic completed the 'Double Career Grand Slam' by winning this year's French Open in June. Like Federer, this feat has eluded Nadal – who has won the Australian Open once.
Three-time US Open winner Djokovic faces Danish qualifier Holger Rune in his first match in New York today.