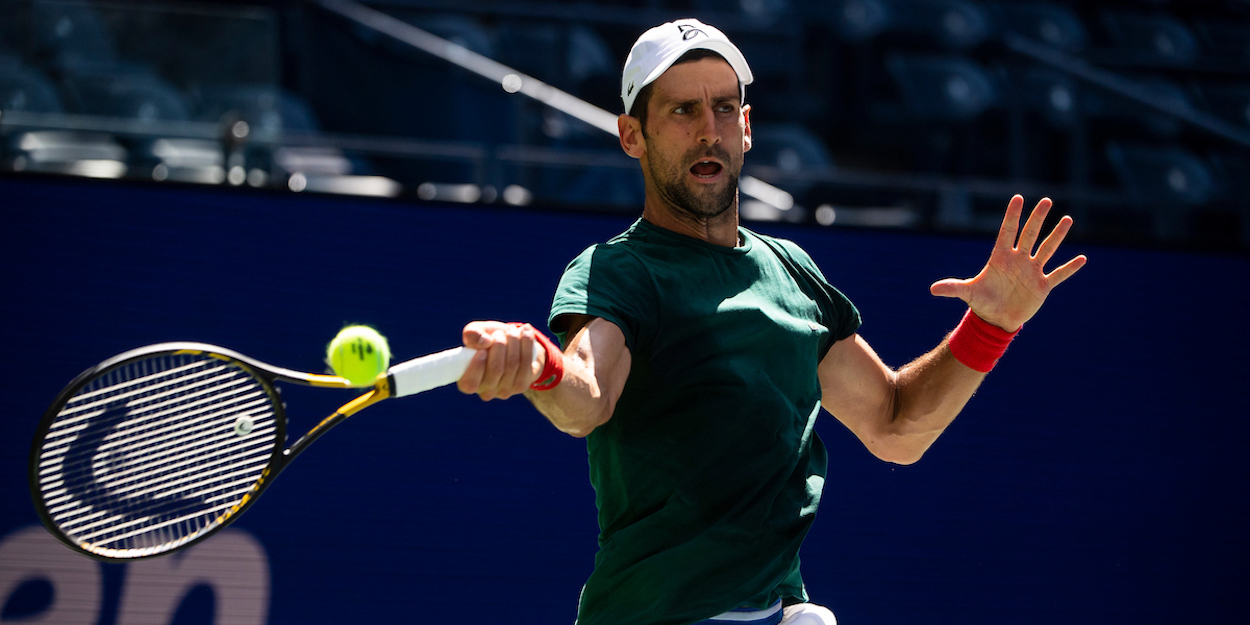 'At least 70-80 players think they can beat Novak Djokovic', says Slam legend
A seven-time Grand Slam champion thinks "at least 70-80" players will believe they have a chance of beating Novak Djokovic at the 2021 US Open.
Mats Wilander expects that more players will feel they can upset the world number one after he missed out on a medal at the Tokyo Olympics last month.
Djokovic saw his 22-match winning streak ended with a three-set defeat to eventual gold medallist Alexander Zverev in the semi-finals of the Games.
The 34-year-old Serbian was then denied a bronze medal in Tokyo as he lost in three close sets to Pablo Carreno Busta, and has not played since.
"Out of the other 127 players in the [US Open] draw, I think now you're seeing at least 70-80 players who think they have a chance of beating Novak Djokovic [due to what happened at the Olympics]," the Swede told Punto de Break.
"But I don't think that makes a big difference to him. For him it is just a tennis match. However, the rest of the players have a chance against him."
Djokovic begins his bid to complete a Calendar Grand Slam at the US Open with an opening round contest against Holger Rune on Tuesday.