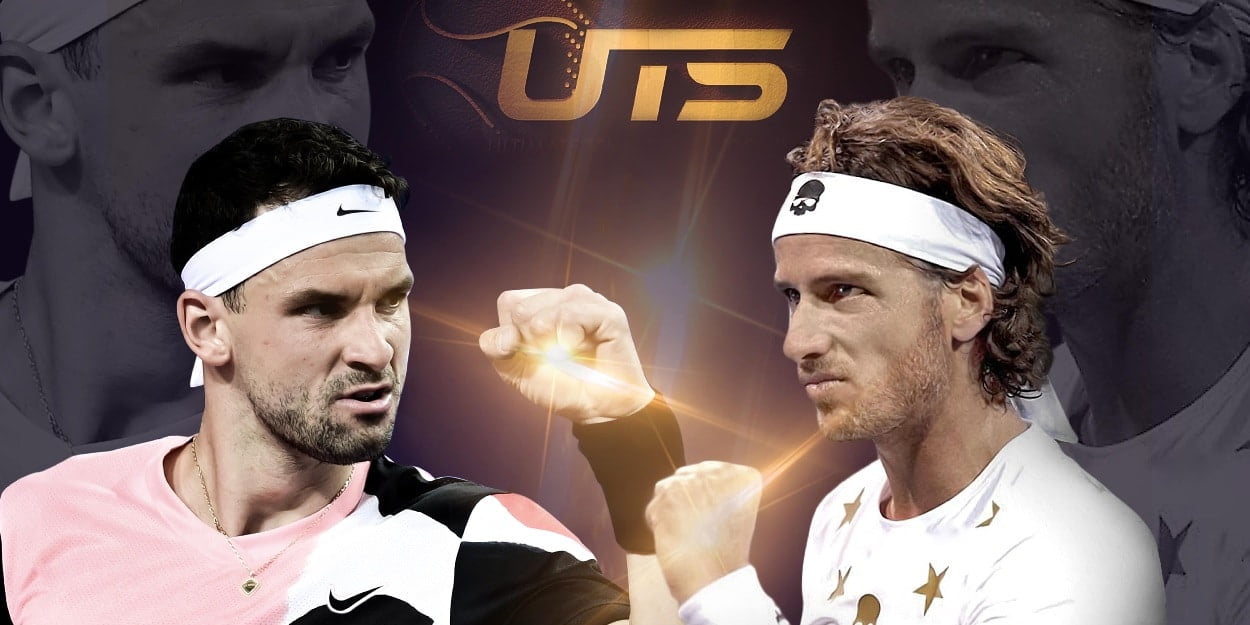 Dimitrov falters again as Lopez picks up second UTS2 win
Grigor Dimitrov came into his second UTS match with something to prove, having lost 4-0 yesterday to Richard Gasquet. Feliciano Lopez, meanwhile, came into the match on the back of a 3-1 win against Corentin Moutet and knowing that another win against Dimitrov would put him in pole position for reaching next Sunday's semi-finals. Another win is exactly what he got, coming through a topsy-turvy match 17-10 14-15 12-16 16-12 2-0.
Lopez, thanks to two successful conversions with his 'Next Point x2' card moved up to 10-4 in the opener, and when Dimitrov failed to capitalise with his 'Winner x3' the quarter appeared to be all but over. Indeed, there was no real sense of a comeback as a disheartened Dimitrov lost a fifth consecutive quarter at UTS.
During the change over, Dimitrov admitted to feeling tired having spent little time on court recently due to spending his time recovering from the coronavirus, which he caught whilst competing in the Adria Tour. In spite of this, he held his own early in the second, even though his opponent was playing aggressive tennis and hitting a barrage of winners.
A double fault allowed Lopez to level at 6-6 before he again used his 'Next Point x2' card to great effect, pushing on to a 10-6 lead, reminiscent of how things played out in the opener. This time, however, Dimitrov fought back to 10-10 and managed to clinch the quarter 15-14, winning the last two points against the Lopez serve.
After only converting on one of his 'Next Point x2' opportunities early in the third, Lopez appeared to be a little rattled as he admonished himself at the baseline and immediately used his '-1 Serve' card. With three minutes to play, the score was 8-8 but Lopez had used both of his cards and Dimitrov still had both to play. This proved to be decisive as Dimitrov took the third quarter 16-12 for a 2-1 lead.
The fourth quarter struggled to replicate the quality of the early stages of the match but the drama remained as the score stayed close heading into the closing minutes. However, a pair of untimely double faults from Dimitrov gave Lopez a little breathing space and some solid play whilst using the 'Next Point x2' card granted the Spaniard a 16-12 win, forcing Sudden Death.
Lopez began with an unreturnable first serve and that was followed by yet another double fault from Dimitrov to hand 'El Torero' the win. The result means that Dimitrov cannot progress to the semi-finals but Lopez, with a 2-0 record, has his destiny in his own hands.
Earlier in the day, Dustin Brown beat Corentin Moutet in Sudden Death to keep his semi-final hopes alive after losing his opener to Benoit Paire last night.