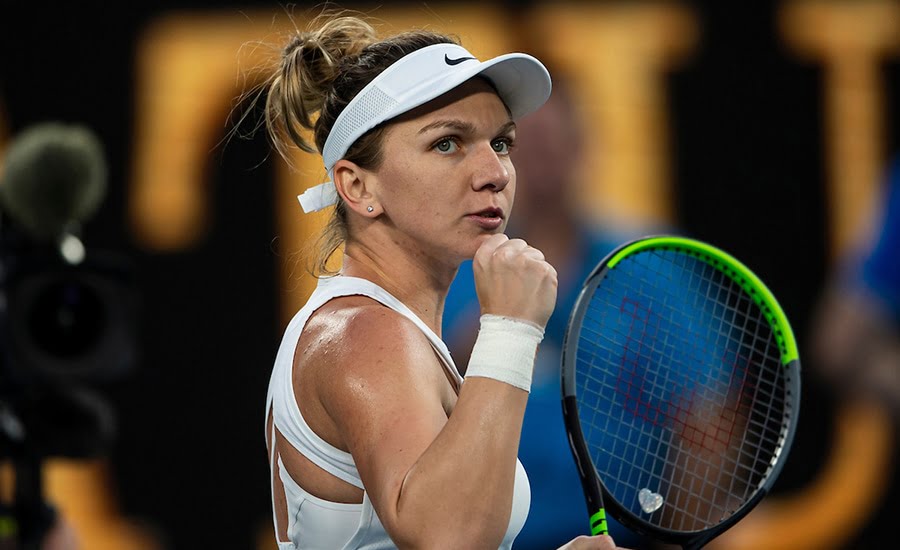 Darren Cahill is 'a necessity' to Simona Halep and her Australian Open chances, says analyst
Simona Halep and Darren Cahill have a special relationship, says Mats Wilander, who has described the coach as a 'necessity'.
Halep comfortably beat Harriet Dart to move into the Australian Open third round on Thursday, even though she appeared frustrated on court at times.
And, Speaking on tonight's Eurosport's Game, Schett & Mats flagship show, Wilander claimed he believes Darren Cahill it is a "necessity" for Simona Halep, which is why they have reunited after going their separate ways last year.
"I think now there's a chance Simona will go back to Darren Cahill and there might be some negativity – but she's through, she won in two sets.
"There aren't necessarily big improvements in her game, I see subtle aggressive changes that are necessary to stay ahead of the game.
"I think Darren Cahill is back in Simona's corner because he's helped her mentally, helped her enjoy the process of trying to win a tennis match – some you win, some you lose.
"Simona really, really looks up to him – obviously he is one of the best coaches in the world but I think there's something special about having him there.
"I thought she could do it without Darren but I'm starting to feel that maybe it's a necessity for him to be there with her."
Keep up to date with all the action at our tennis news section. Win amazing tennis prizes by entering our competitions. Learn more about your favourite players including Roger Federer, Rafa Nadal and Novak Djokovic. Check out the latest kit in our tennis gear reviews. Receive regular updates with our legendary newsletter or read in depth features with stunning photography in tennishead magazine. Can't visit the tournaments you love? Check out our guide on how to watch tennis on TV. Don't miss a thing with our Live Scores service. Follow tennishead on social media at Facebook, Twitter, Instagram & YouTube