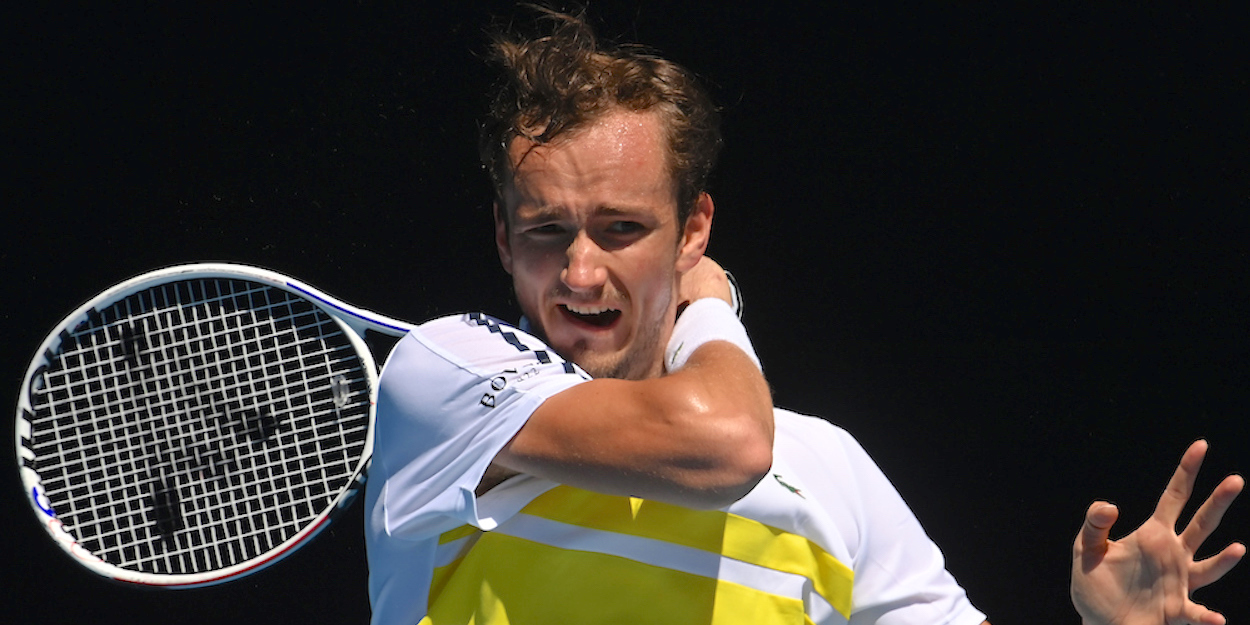 Daniil Medvedev told by coach to improve clay record: 'I don't feel like joking anymore'
Daniil Medvedev must stop making jokes about his poor record at Roland Garros and start improving it, says coach Gilles Cervara.
Medvedev has occupied the world number two spot this year in the back of a rise that has been him win multiple Masters titles, reach two Grand Slam finals, and win the ATP Finals in London last year.
However, for all his remarkable achievements, he is still yet to win a match at Roland Garros in his entire career.
He will get another chance to put that right this June, where is is likely to be the number three seed, and Cervara believes the time has come to start taking it much more seriously than they have in the past.
"He has a lot of room for improvement on clay," Cervara told Tennis Majors.
"He's never won a match at Roland Garros. We've been seen joking about it before, which is good for not letting the pressure get to us, but I don't feel like joking much anymore.
"We'll do Madrid and Rome. These tournaments will reveal things that will allow us to discuss and choose what will happen just before Roland Garros – for our training and possibly to play another tournament."
Daniil Medvedev has reached 15 finals on the ATP Tour in his career so far, but only the Barcelona Open in 2019 was not on a hardcourt.