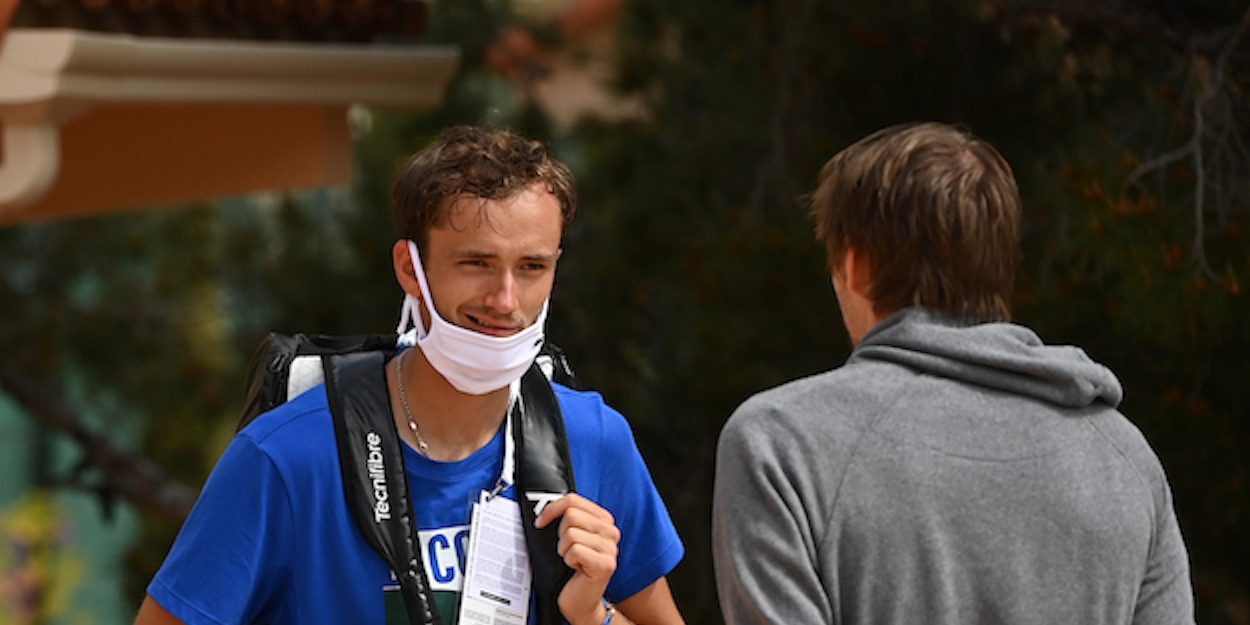 Daniil Medvedev speaks on how sponsorships can 'lead to a lot of problems' in tennis
Daniil Medvedev has outlined how sponsorship deals and contracts can create problems for many young athletes in the world of tennis. 
Daniil Medvedev has made comments surrounding the financial dealings of sponsors with young players in particular in the sport.
"It's an interesting topic," Medvedev said in a video interview with Oleg Tinkov. "Rarely does it happen that a young player is supported by a philanthropist who just wants to help him become a pro.
"Usually, you sign a contract with a sponsor or agency. Only, it's not really you who signs it – since young players are minors, the contracts are signed by their parents."
Many junior players sign sponsorship and agent deals before turning 18. The Russian went on to explain a common occurrence among young pros.
"But, when a player turns pro, starts winning and earning prize money, he also begins to wonder, 'Hmmm, wait, I did not sign anything. Why should I give a chunk of my money…to some random person because of some contract I never signed? That was not my decision.
"And this leads to problems, quarrels, lawsuits. We see a lot of this in tennis."
Read what Medvedev had to say about prize money and its intricacies as well.
(Photo credit Ray Giubilo)