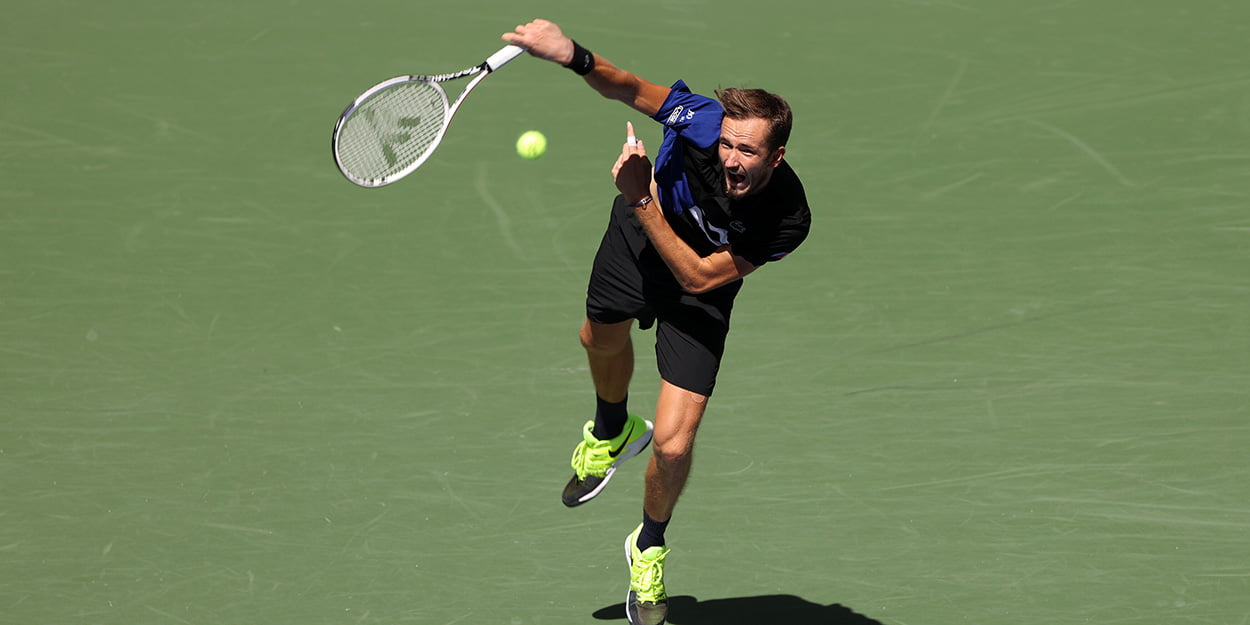 Daniil Medvedev says he is 'feeling confident' of US Open repeat after powering into second week
Daniil Medvedev powered past American J.J. Wolf at the US Open before appearing to take exception to a question about if he was surprised to be impressing so much.
The Russian has not dropped a set in the tournament so far, and he was again in total command during his 6-3, 6-3, 6-2 win over Wolf.
However, last year's finalist didn't seem all too happy when asked if he was expecting to qualify for the second week quite so 'easily'.
"I should say I'm not surprised because I was playing really well, really consistent,". Daniil Medvedev answered.
"I managed to, let's call it like this, make my opponents miss a lot, return a lot of balls in the court, served quite good.
"I didn't lose a serve before this match, and even this match I managed to keep it on the high level all the match.
"So if you would ask me before the tournament probably would be surprised that I would get in the second week without really having a challenge during the match, because what we can call a challenge is maybe 7-5, 7-6, but I worked for this.
"I tried my best to do it, and I'm happy that I managed.
Medvedev was in sensational form last summer ahead of his run to the US Open final, and he says this year he feels even better.
"It feels different. I played, really, three good matches. I won all of them in straight sets against not easy opponents.
"Talking about my game, I feel confident right now, as I was feeling last year."