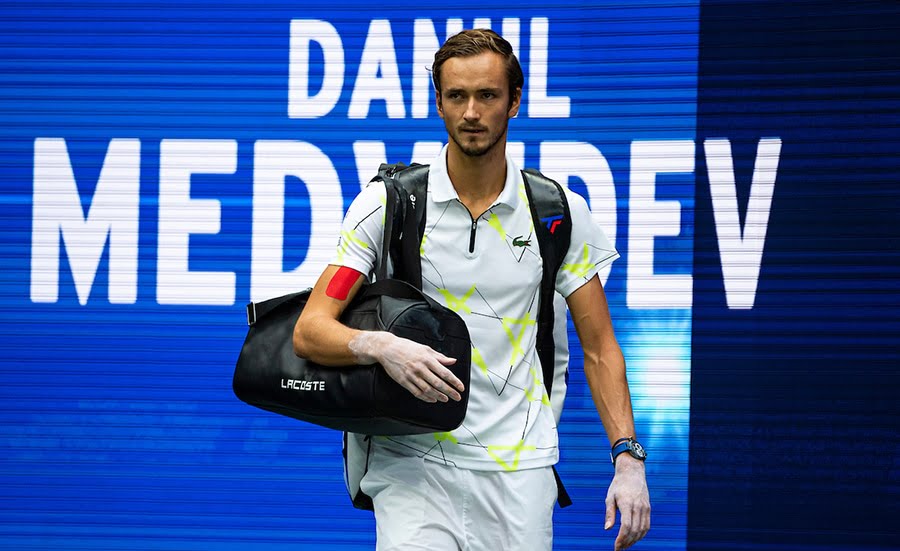 Daniil Medvedev reveals plan to hijack Nadal, Federer, and Djokovic dominance
Daniil Medvedev says that he needs to shed his fear if he is going to muscle in on the stranglehold that Rafael Nadal, Roger Federer, and Novak Djokovic have on men's tennis.
That trio have dominated the ATP Tour for years, with only Andy Murray and Stan Wawrinka able to make any kind of a dent in their authority.
This summer, Medvedev has broken free from a talented batch of young players and has challenged the elite, culminating in his narrow defeat to Nadal in a thrilling US Open final.
He won many admirers over the course of the summer, during which he has reached four consecutive finals on the US hardcourt swing and won his first Masters-level title, but he now wants to make sure he can sustain it.
"I can't be afraid of messing up anymore," the new world number four said when asked by the press how he can take the next step in his career.
"You can have fear, but it's more when you are in the down moment like I was this year once.
We are sure you've all said it yourselves, but to hear Medvedev identify the reason why tennis is SUCH a tough sport was really interesting… https://t.co/vZeQP1fH5K pic.twitter.com/yDvXKIHNWa

— tennishead (@tennishead) September 9, 2019
"I lost, I think, four or five matches in a row. That's when you have fear going out on the court.
"You're like, Am I going to lose again? Am I going to win or not?
"After the summer I had no fear. I had everything to win. I think it's Rafa who had something to lose [in the US Open final].
"I went out there, I gave everything I could, and I'm proud of myself."
Look ahead to the rest of 2019 with our guides to every tournament on the ATP Tour and the WTA Tour. If you can't visit the tournaments you love then do the next best thing and read our guide on how to watch all the ATP Tour matches on television in 2019. To read more amazing articles like this you can explore Tennishead digital magazine here or you can subscribe for free to our email newsletter here