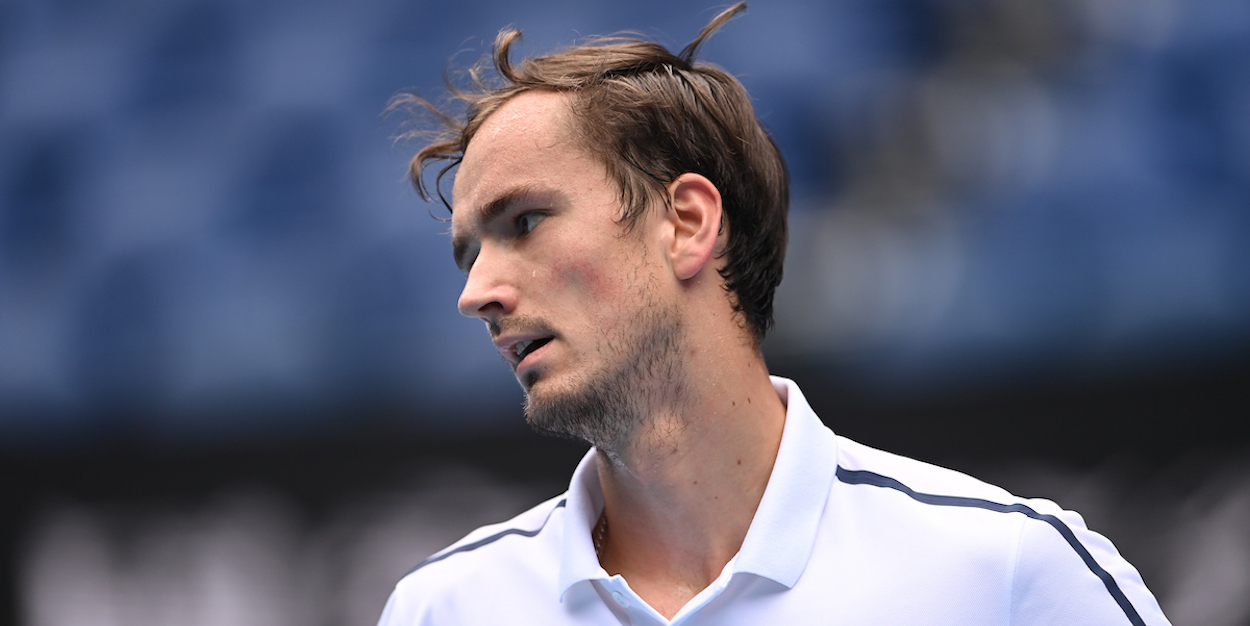 Daniil Medvedev: 'My game doesn't suit clay – I hate everything around me'
Daniil Medvedev says he knows clay court tennis just doesn't suit his game, but he still thinks he can be a force on the surface.
For all Medvedev's impressive climb up the ATP rankings, he has customarily struggled once the Tour deviates from hardcourt events.
He has only ever reached one final on clay in his career – the 2019 Barcelona Open – and he has never won a single match at Roland Garros.
He will try to find some momentum at the Madrid Masters, where he was a semi-finalist two years ago, and he sees no reason why he can't improve.
"I think my shots, my movement, and my physical appearance [build] doesn't suit clay," Daniil Medvedev said.
"I play on hard courts or grass courts for for eight months in a row and then I have this clay court scene for two months. First week when I come on clay, I hate everything around me.
"Then I get used to it, and it starts to be better. The big thing that motivates me is that I know I am capable of winning matches.
"Two years ago, I beat some really good guys, and so I know that I am capable.
"[I] Just need to find this confidence and feeling which is tougher for me to find on clay than on hard courts."