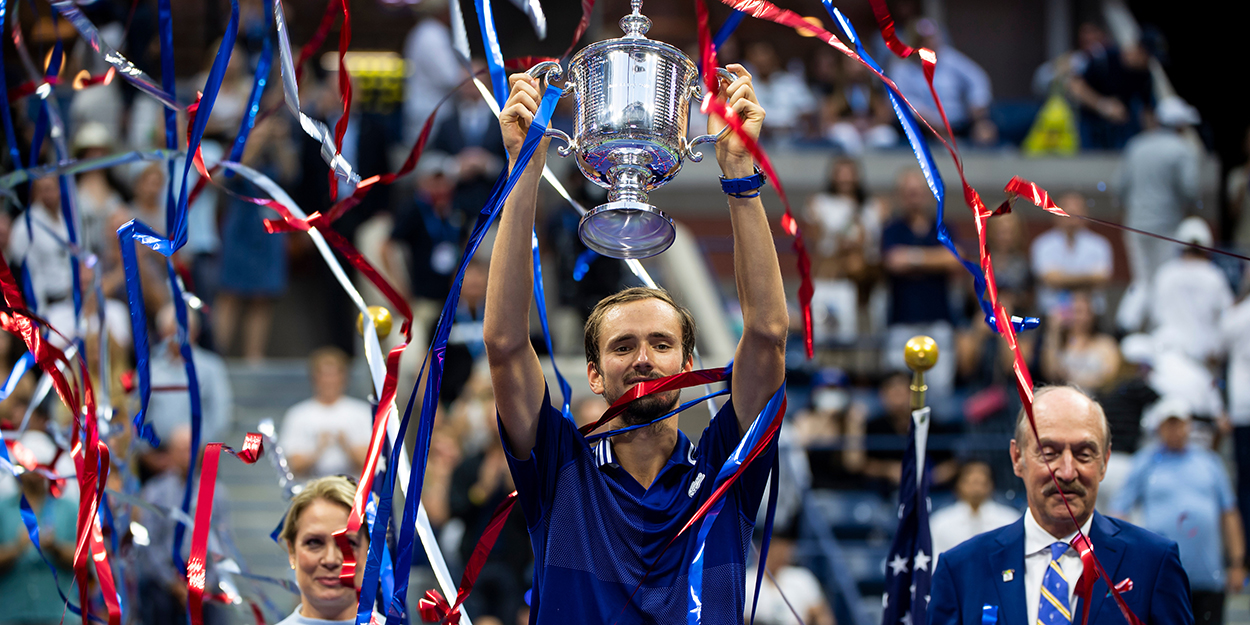 Daniil Medvedev 'lacked fire' in Australian Open final, admits coach Gilles Cervara
Daniil Medvedev avenged his 2021 Australian Open final to Novak Djokovic with a straight sets win in New York to lift his maiden Major title. 
The Russian produced a fantastic display to win the US Open, while also denying Djokovic an opportunity to complete the calendar Grand Slam.
The 25-year-old was more aggressive on Sunday, and according to his coach Gilles Cervara, that was a result of a targeted approach.
Cervara highlighted that Medvedev 'lacked fire' in his Australian Open defeat, and it would take a huge mental effort to overcome his loss to Djokovic in February.
"After the final in Australia, we had the feeling that Daniil (Medvedev) didn't have this fire that can help your game to be much stronger, especially against a player like Novak. This had to change for sure to play this final at another level," Cervara said. "Our feeling yesterday and today was that he was ready to compete and be at a high level."
Cervara praised Djokovic's ability to adapt his game to beat his opponent, further saying his charge had to 'do something different' if he was was to be successful in Sunday's final.
"Of course, it's easy to say there is not a magic thing," Cervara said. "You have to play at your best, to have quality in your shots, also to know that strategy can change during the match because Novak will adapt during the match. You have to feel when you need to do something different."
"In the game we had couple of strategies," he added. "Especially sometimes to play more down the middle, to not open so much angle and to run a lot. Of course, to serve good was one of the keys. He served very good."
Medvedev's strong serving performance was the deciding factor in his win on Sunday.
"He won because his level on serve was very high," Cervara said. "That's what he needs to do. We took more time to work on this shot. Every day I got my goals in my practices to make him be at his best level on serve."