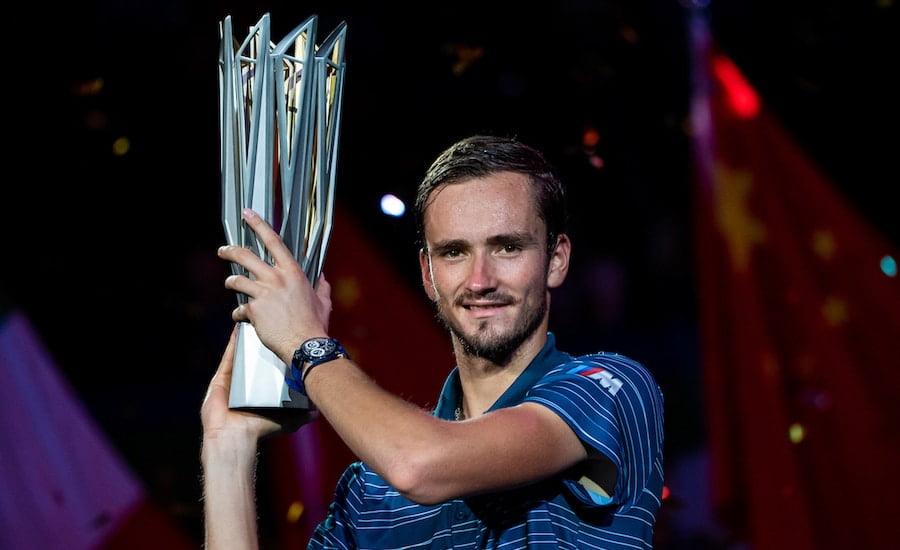 Daniil Medvedev join exclusive list of winners lead by Novak Djokovic after victory in Shanghai
Victory at the Masters 1000 event in Shanghai means that Daniil Medvedev joins an exclusive list of active players containing just 6 names including Novak Djokovic, Roger Federer and Rafa Nadal
Daniil Medvedev probably isn;'t thinking about records after his latest victory in Shanghai but as they say, records are meant ot be broken, and his victory at least gets the young Russian onto the bottom of a list populated by most of the greatest players that have ever played tennis
Medvedev, with his two victories at hard court ATP Master 1000 events, joins is now one of only 6 active players to have won more than one of those top events on the ATP Tour. The top four positions ion the list are filled by Novak Djokovic, Roger Federer, Andy Murray and Rafa Nadal with the only other playing still playing being the enigmatic Frenchman Jo-Wilfried Tsonga.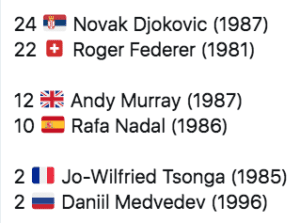 Medvedev now has one more chance in 2019 to add to his tally of two Masters 1000 events when he plays at the Paris indoor tournament later this month. It's a tournament that often throws up unlikely winners as some of the biggest names often choose to skip the event to give them more time to prepare for the ATP Finals which take place in London later in November.
Currently Medvedev will be joined in Paris by Roger Federer, Rafa Nadal and Novak Djokovic if the entry list stays the same, but in previous years all of the 'Big 3' have at different times decided to pull out of the event if they are feeling tired or injured or simply need a break.
To read every issue ever published of the world's best tennis magazine, tennishead, visit our 'Magazine Archive' and you can buy a copy of the latest issue here.To win incredible tennis prizes for free, enter our latest 'Competitions'. For all the breaking tennis news and exclusive player interviews, visit our 'News' section. For the latest racket, ball, shoe and clothing buyers guides plus video play tests, visit our 'Gear' section