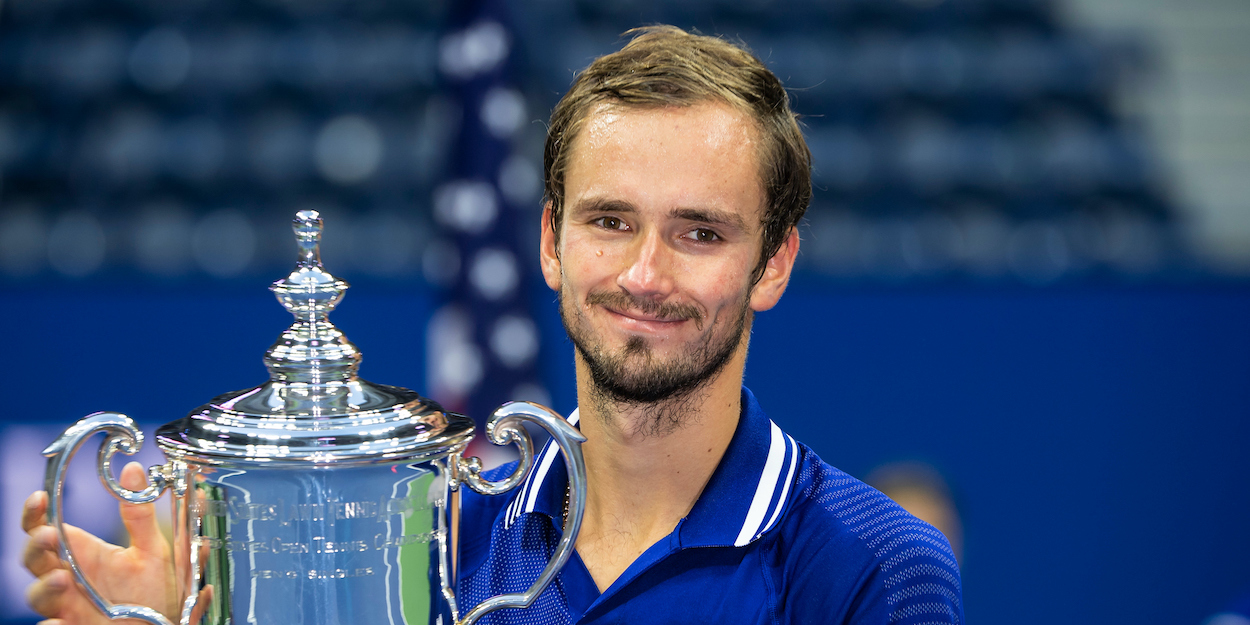 Daniil Medvedev: I want to get more titles, whether it's Grand Slams, Masters or Laver Cup
Daniil Medvedev is on the hunt for more titles after winning his maiden Grand Slam at US Open earlier this month.
The Russian will be representing Team Europe at Laver Cup this weekend, alongside Stefanos Tsitsipas, Alexander Zverev, Andrey Rublev, Matteo Berrettini and Casper Ruud.
Medvedev has claimed that losing his first two Major finals didn't dent his confidence at all, and if anything made him more determined to achieve his goals in the future.
"It's just a goal that I accomplished that not so many players manage to do," Medvedev said. "And that's great because I was dreaming about it since I was young. I dreamed about it even more after my first two finals. I know that nobody can take it away from me. That's the best feeling."
"Now I want to play better," he added. "I want to get more titles, whether it's Grand Slams, Masters or Laver Cup. That's how I approach it."
Medvedev took a break following his US Open victory, heading to Miami on vacation and sporting a new haircut, the 25-year-old is ready to play his best tennis at Laver Cup and attempt to defend his ATP Finals title.
"I had a week off. We had a great time celebrating the victory," Medvedev added. "I've been soaking it all in. Now the next tournament is coming and I'm just looking forward to playing some great tennis."
Medvedev guided Team Russia to the ATP Cup title earlier this year alongside compatriot Andrey Rublev, but the world number two accepts the stakes are higher at Laver Cup.