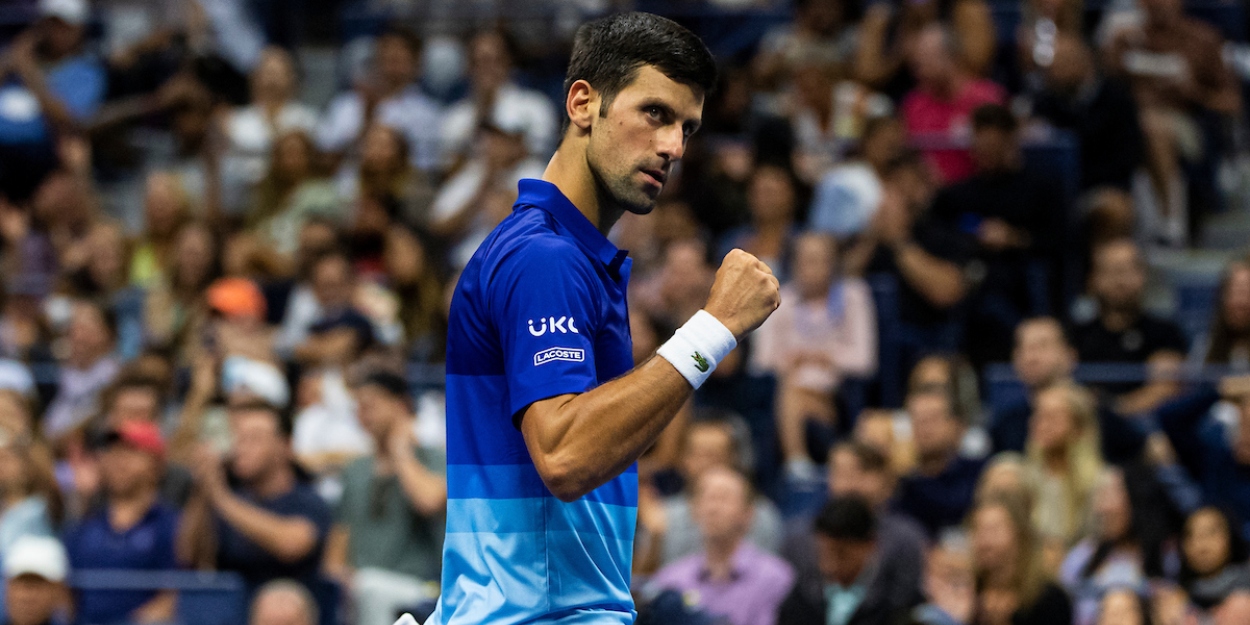 Daniil Medvedev hits out at 'unfair' treatment of arch-rival Novak Djokovic
Daniil Medvedev believes Novak Djokovic doesn't receive the praise or respect he deserves after the Serbian lifted another Paris Masters title.
Victory for Djokovic enacted some revenge against the Russian after Medvedev denied the world number one a history-making Calendar Slam at the US Open earlier this year.
A sixth title in the French capital also ensured that Djokovic clinched the year-end number one spot for the seventh year, moving ahead of Pete Sampras.
After the contest, which Djokovic won 4-6, 6-3, 6-3, Medvedev admitted that Djokovic doesn't receive the praise or adulation that Rafael Nadal and Roger Federer receive.
"I think this is unfair, because it's tough for me to talk to other people, but I see what you mean because I feel it sometimes," the Russian said.
"I also have the feeling though that people start more and more to, let's say, I don't even say respect him, respect what he has done in tennis more and more, because, well, he continues to beat the records.
"Only this year he beat the records for being number one for many weeks, 310 it was, and now it's much more. He got to 20 Slams, almost done a calendar Slam.
"I feel like unless real haters, which are not real fans, people start to see what he's done and to see that he's able to do more, which we can never know, that's why we like tennis, but which he can do more."
The world number two also believes that tennis fans will eventually appreciate the Serbian's greatness, perhaps once he decides to retire.
"And I think, yeah, 10 years after he retires, because there is gonna be starting to be people who will start watching tennis – just like me, I didn't see Sampras play, I was too young but I heard he was amazing – it's going to be the same.
"There are going to be new people coming to tennis who are just going to read in Wikipedia, who was the world number one for most weeks, for most times in the end, and they are going to see Novak everywhere.
"That's when people are going to start to understand, Okay, that's amazing what he has done."