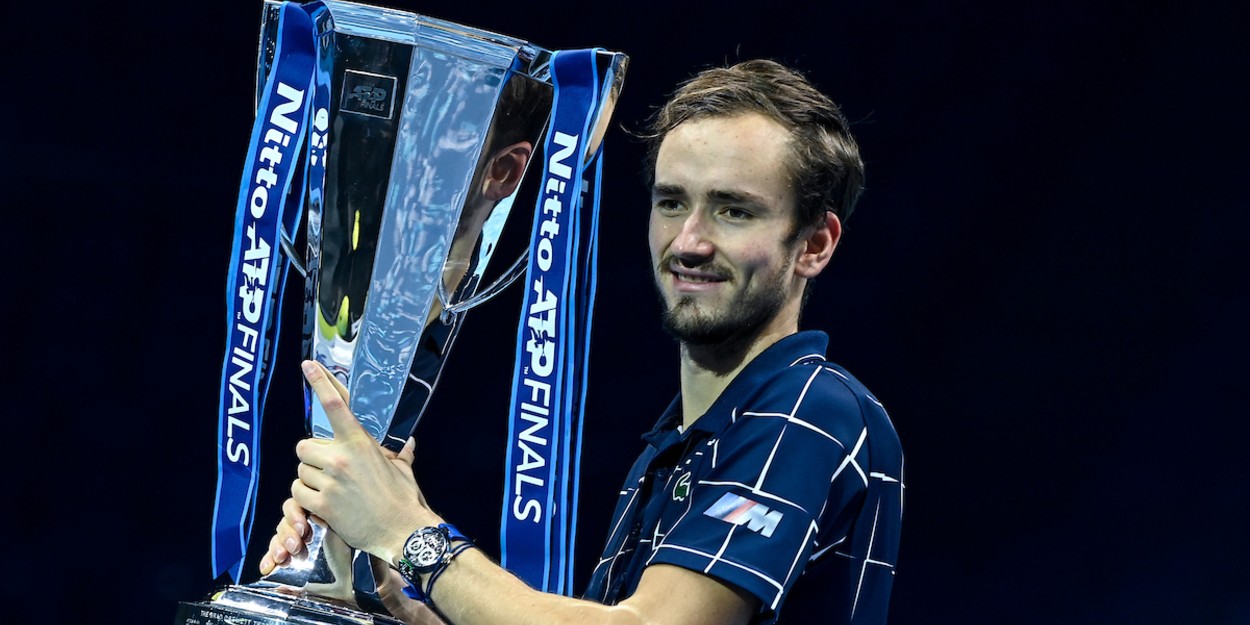 Daniil Medvedev 'full of hope and confidence' for next season, reveals coach
Daniil Medvedev is going into the new season with 'a lot of confidence' after his strong finish to 2020, according to his coach.
Medvedev disappointed for much of the year, despite reaching the US Open semi-finals, before winning both the Paris Masters and ATP Finals in November.
And that, according to coach Gilles Cervara, has transformed the Russian ace's mindset.
Asked for his best moment in 2020, Cervera said: "I will say maybe to finish the year like this [winning the Nitto ATP Finals].
"Because when you finish with victories like this, it gives you confidence to start the new season with a lot of hope and confidence".
"It gives us confidence in the work that we did. Even if sometimes you don't win for a few weeks, you still have to work and still believe in the work you do.
"So then when you win, you realize that the work you did, even in difficult moments, means that you were going in a good direction. That's what makes me the most pleased this year."
Cervera was named ATP coach of the year in 2019 for his work with Daniil Medvedev, and he has once again been nominated for the honour this year too.
"There are so many points to explain why our partnership is a success", he explained.
"I would say the main point is the good connection we have together.
"This connection is a mix between many things: I think I understand Daniil, the way he thinks, the way he works. I think our connection is a good one to make him be at his optimal level all the time."