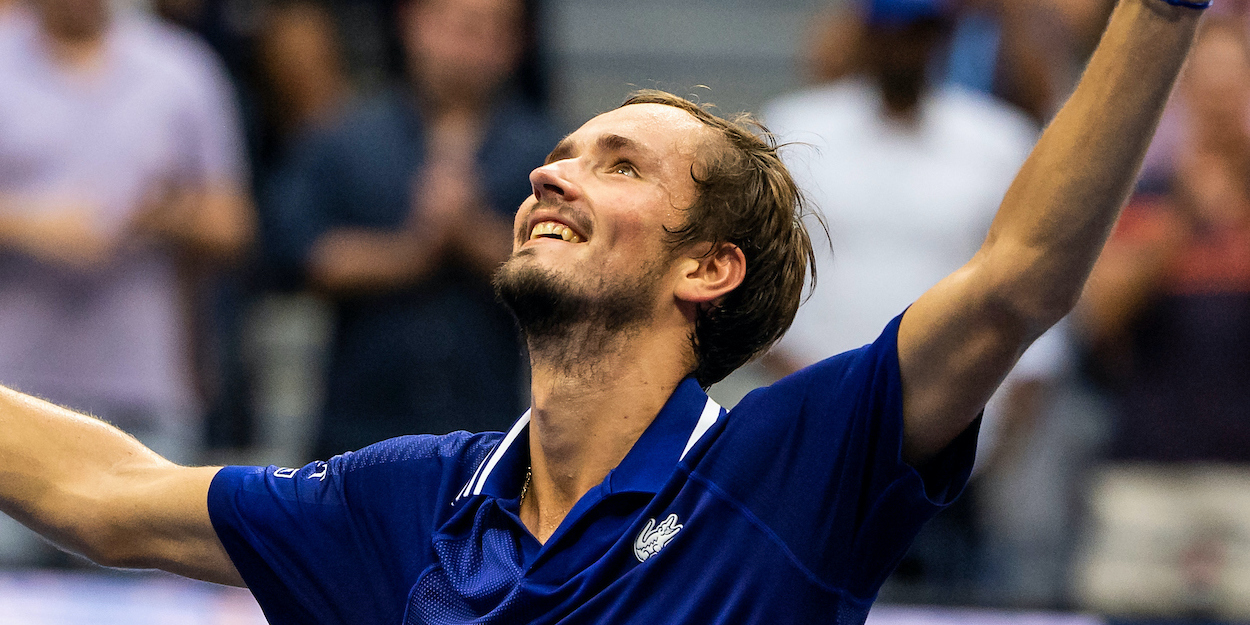 Daniil Medvedev 'excited' to make Laver Cup debut for Team Europe
US Open champion Daniil Medvedev has voiced his excitement of starring at the Laver Cup as Europe and the USA go head to head in Boston this weekend.
The Russian star has enjoyed the best month of his career to date after beating Novak Djokovic in straight sets at Flushing Meadows to win his first Grand Slam title.
Following a short break, the world number two now has his eyes firmly fixed on the Laver Cup as he prepares to make his first appearance at the event.
"I had a week off. We had a great time celebrating the victory," said Medvedev.
"I've been soaking it all in. Now the next tournament is coming and I'm just looking forward to playing some great tennis."
Despite making his debut, Medvedev has performed well in team competition in the past, including helping Russia to the ATP Cup title in Melbourne in February.
"It's a bit different than playing for your country," said the world number two.
"Here, we don't play for the country; we play for the entire continent. I'm excited because it's my first time. I really wanted this week to come.
Reflecting on his US Open victory, Medvedev said he has achieved his childhood dream, though is determined to expand his trophy cabinet.
"It's just a goal that I accomplished that not so many players manage to do," he said.
"And that's great because I was dreaming about it since I was young. I dreamed about it even more after my first two finals. I know that nobody can take it away from me. That's the best feeling.
"Now I want to play better. I want to get more titles, whether it's Grand Slams, Masters or Laver Cup. That's how I approach it."