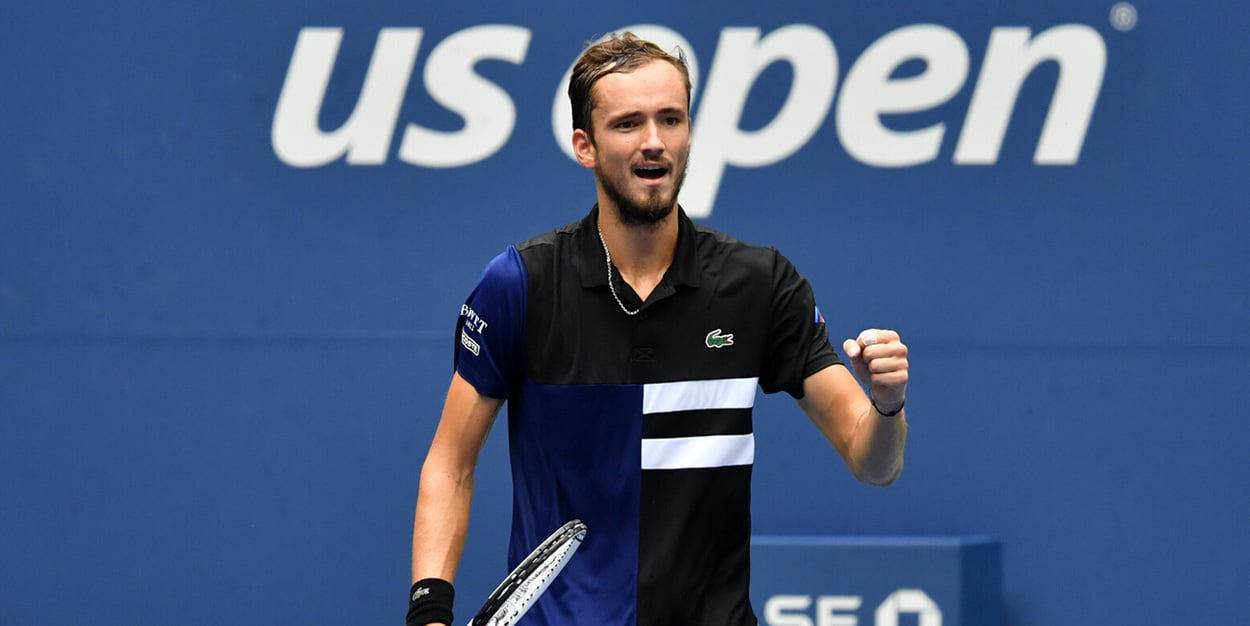 Daniil Medvedev dismisses US Open injury fears: 'Physically I'm good and I'm 100% ready for semis'
Daniil Medvedev has dismissed concerns over a potential injury after he needed a medical time out during his US Open quarter-final win over Andrey Rublev.
Last year's runner-up battled to a 7-6, 6-5, 7-6 success over his compatriot, however he appeared to be struggling with a shoulder injury during he third set.
Medvedev required treatment on the issue on courtside and also requested help for cramping in his legs, but he says there is nothing to worry about.
"No, no, everything is quite fine," Daniil Medvedev said when asked about the medical time out.
"I just got a little bit tired at the end of the third set with really physical match that we had. My shoulder started to hurt just a little.
"And in order not to finish the third set, imagine I would serve one serve, and I don't know, just pull my shoulder.
"I called the physio, so he took care of it. I was cramping a little bit, so he also masked me, and it helped a lot. As you saw at the end, I was able to be 100%.
Medvedev is still yet to drop a set in the tournament, and that is something that he believes leaves him in good physical shape going into the semi-finals.
"Fortunately, I was able to close all my matches in three, which helps a lot, you know, in the long term of the tournament.
"So I'm happy about it. That's why physically I'm quite good
"I think I'm able, especially the more matches you play, the more it helps to get into it, to get back to feeling it. So I think I'm 100% ready."