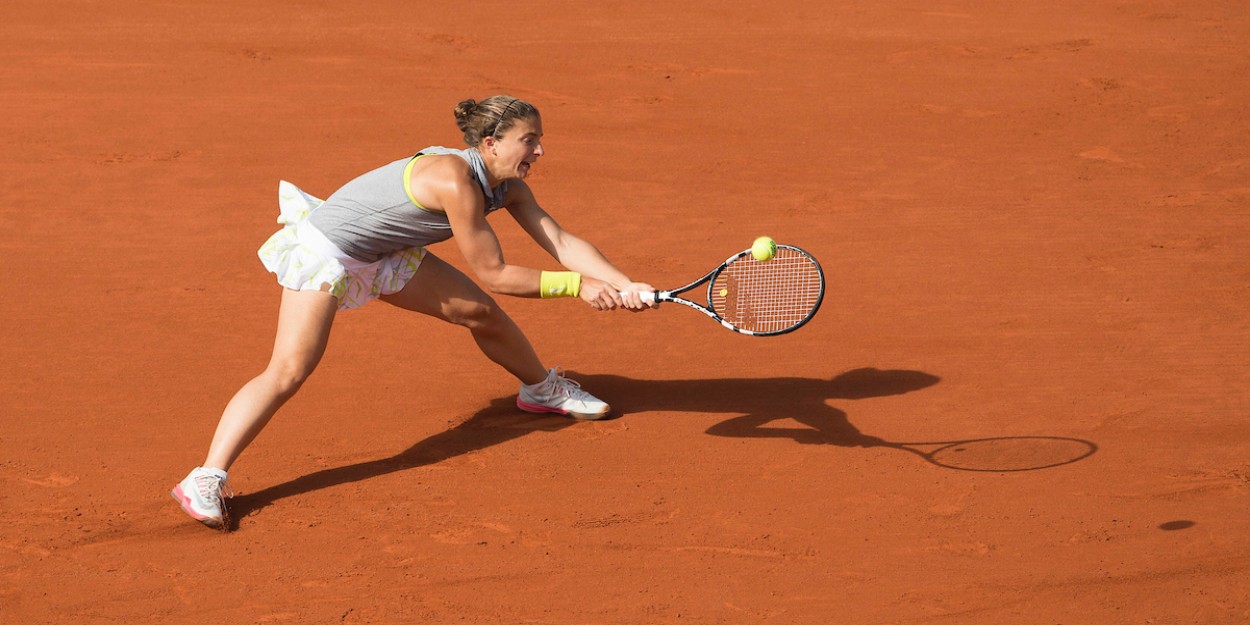 Controversial underarm serve proves popular tactic at French Open
It has been seen as one of the more controversial tactics in tennis over the years, but it seems that the underarm serve is becoming a common feature in some matches at the French Open.
The likes of Alexander Bublik, Sara Errani and Monica Niculescu have all hit underarm serves this tournament- admittedly to varying levels of success- though it is certainly a tactic becoming more common in recent weeks.
Over the past few years one person to have regularly used the tactic is Nick Kyrgios. The Australian has been known to hit an underarm serve against those who sit very deep when returning, such as Rafael Nadal, and it is certainly becoming a potential tactic to use against people who return from way behind the baseline, such as Nadal and Dominic Thiem.
Though it is Kyrgios that may have brought the shot back into popularity, it is Alexander Bublik who uses it the most on the ATP Tour. The Russian-born Kazakh is one of the more unpredictable players on tour and has had great success with his underarm shot.
Last week in Hamburg he left Christian Garin visibly furious after hitting an underarm serve against the Chilean, whilst he hit an ace with an underarm serve in his first round win against Gael Monfils at the French Open. Mackenzie McDonald also tried the tactic in his match against Rafael Nadal today, albeit unsuccessfully.
— Roland-Garros (@rolandgarros) September 28, 2020
On match point in her final qualifying match, Monica Niculescu used the serve to beat Vera Zvonareva and reach the main draw. The Romanian also tried to use the shot in her first round match against Danielle Collins, though the American's forehand return winner in response perhaps prevented her from using it again. Collins proceeded to beat Niculescu in three sets.
One of the most dramatic contests of the tournament also saw the underarm serve used frequently. At times in her second round contest against fifth seed Kiki Bertens, former French Open finalist Sara Errani could not get her ball toss working and ultimately resorted to an underarm serve. Twice the Italian double faulted on an underarm second serve before saving a match point aided by it, ultimately losing 9-7 in the third set to the Dutchwoman.
Whether it is an effective tactic or one that will become more popular over the next few seasons, there is no doubt that the underarm serve has made a mark in Paris this year.