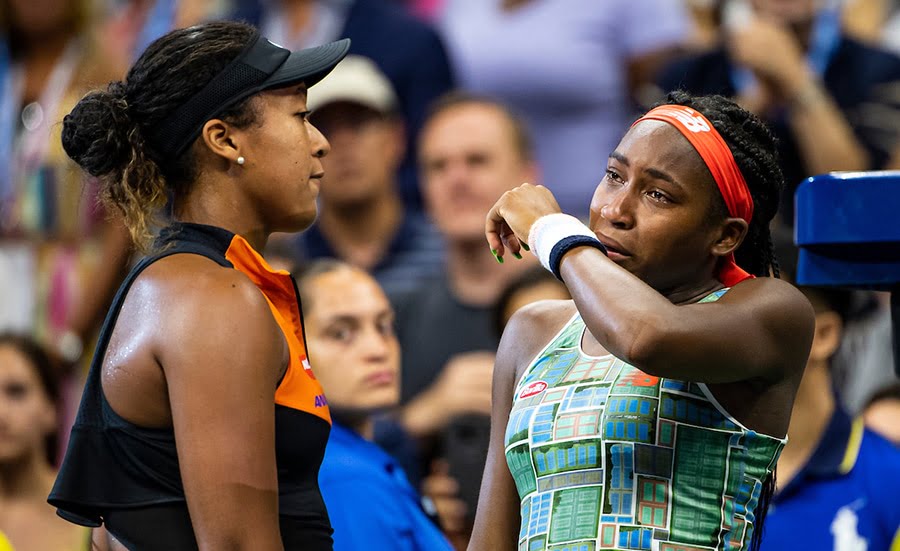 Coco Gauff promises 'aggression' after setting up bloackbuster clash with Naomi Osaka
Coco Gauff set up a blockbuster Australian Open clash with Naomi Osaka – then promised to approach it with aggression.
The duo met last year at the US Open, with Osaka getting the better of 15-year-old Gauff 6-3, 6-0, but she sounds far from daunted by that thrashing.
"I think I'll be less nervous this time," Gauff said. "US Open I was nervous.
"It was my first time on (Arthur) Ashe. We're both familiar with each other's games.
"She plays really aggressive. This time coming in I'm going to be more aggressive."
There was a special moment at the end of that match at the US Open when Osaka comforted a clearly disappointed Gauff on-court, and it's not something the youngster has forgotten.
"It was definitely a good moment I think for both of us, especially me," Coco Gauff recalled.
"But I think more just for the people watching, the little girls watching and little boys who can kind of see what sportsmanship is.
"If I had a child, that's something I would want my child to see. You might hate the person on the court, but off the court you love them. Not really like hate. But you want to win.
"Sometimes when we're on the court we say things we don't mean because we have that mentality.
"When it's all said and done, we still look at each other with respect."
Keep up to date with all the action at our tennis news section. Win amazing tennis prizes by entering our competitions. Learn more about your favourite players including Roger Federer, Rafa Nadal and Novak Djokovic. Check out the latest kit in our tennis gear reviews. Receive regular updates with our legendary newsletter or read in depth features with stunning photography in tennishead magazine. Can't visit the tournaments you love? Check out our guide on how to watch tennis on TV. Don't miss a thing with our Live Scores service. Follow tennishead on social media at Facebook, Twitter, Instagram & YouTube