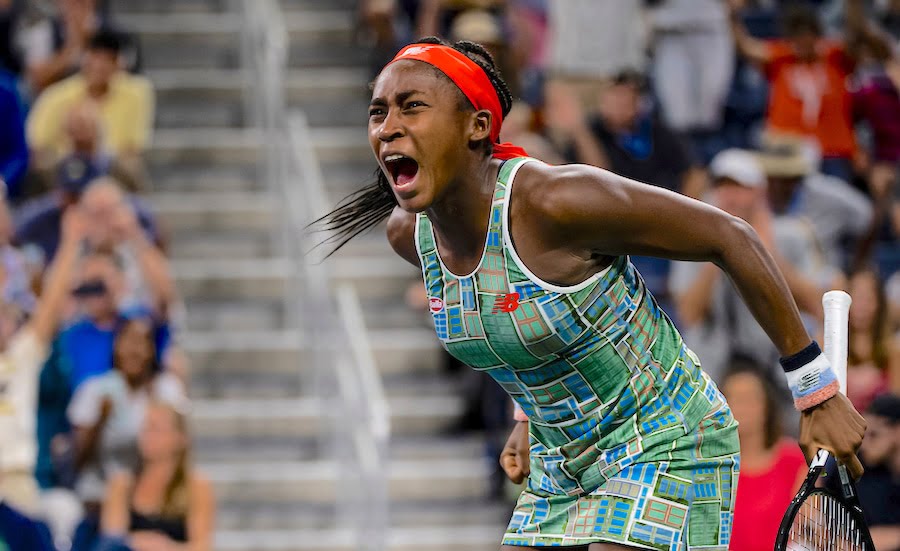 'My mission is to be greatest of all time' – Coco Gauff states ambitions after another win over Venus Williams
Coco Gauff says that her 'mission' is to become the greatest of all time, but for now she's more than happy to celebrate wins over Venus Williams.
The 15-year-old knocked the eldest Williams sister out of a Grand Slam in the first round for the second time inside a year at the Australian Open on Monday.
It followed her surprise win over Williams at Wimbledon last summer, and Gauff was shamelessly ambitious regarding her career intentions after the match.
"I mean, my mission is to be the greatest," Gauff told reporters in Melbourne.
"That's my goal, to win as many Grand Slams as possible. But for today, my mission was to win."
There was considerably less surprise this time around, with many making Coco Gauff the favourite against a fading Venus, which was in stark contrast to Wimbledon.
And Gauff was also happy to concede this win had a far more routine feel about it.
"I definitely was more confident this time. I think I was used to playing on big courts. I guess the size of the crowd didn't startle me as much as last time.
"[I was] Definitely a bit more positive coming into this match."
Keep up to date with all the action at our tennis news section. Win amazing tennis prizes by entering our competitions. Learn more about your favourite players including Roger Federer, Rafa Nadal and Novak Djokovic. Check out the latest kit in our tennis gear reviews. Receive regular updates with our legendary newsletter or read in depth features with stunning photography in tennishead magazine. Can't visit the tournaments you love? Check out our guide on how to watch tennis on TV. Don't miss a thing with our Live Scores service. Follow tennishead on social media at Facebook, Twitter, Instagram & YouTube