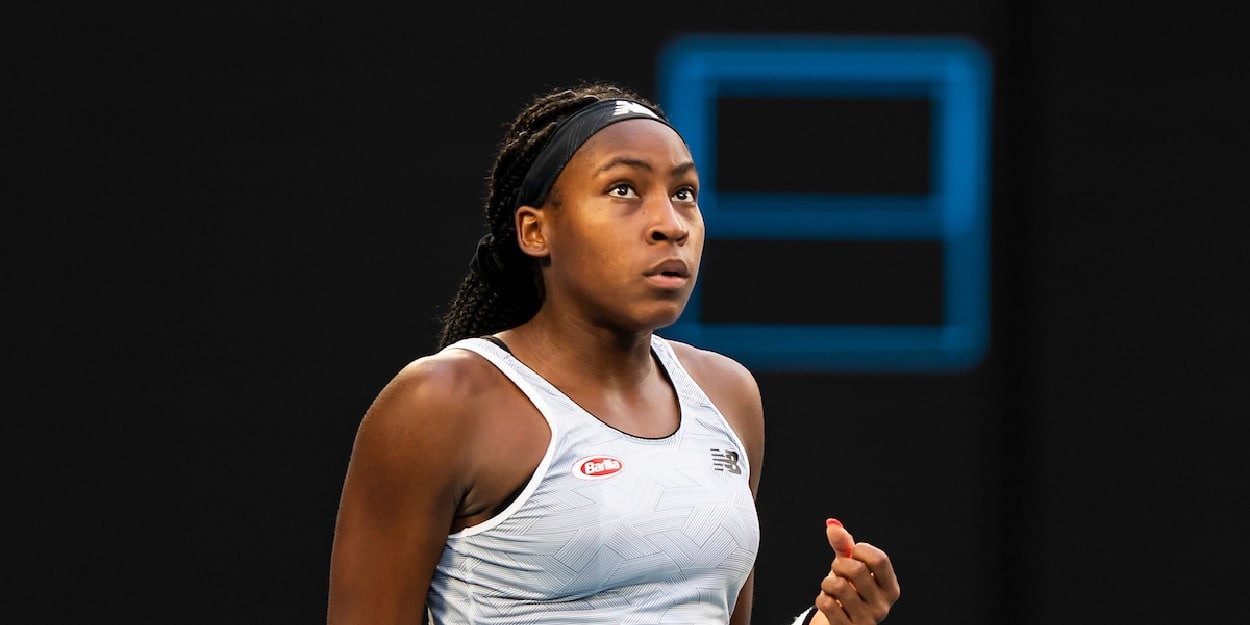 Coco Gauff: 'It would have been wrong of me to stay silent over George Floyd and Black Lives Matter'
Rising US star Coco Gauff says it would have 'felt wrong' if she had not used the platform tennis gives her to help the Black Lives Matter movement.
The 16-year-old burst onto the tennis scene in 2019 with incredible showings at both Wimbledon and the US Open, before beating Naomi Osaka at this year's Australian Open too.
During the global struggle with coronavirus, the Black Lives Matter movement has risen to campaign for true social equality, and Gauff found herself at the centre of it when she gave a speech at a rally in Florida.
"I think I learned a lot about myself over this break," Coco Gauff told reporters ahead of the Top Seed Open.
"When I went to protest in the peaceful protest, I wasn't initially supposed to do a speech. They asked me like maybe two minutes before to do so.
"I would say why I felt calm is because of my grandmother. She's taught me a lot over the years.
"My grandmother was the first to integrate Seacrest High School in Florida.
My speech at the peaceful protest in my hometown of Delray Beach, Florida. #blacklivesmatter pic.twitter.com/Jeyswzt7n5

— Coco Gauff (@CocoGauff) June 4, 2020
"I learned a lot about her stories over the years, so I felt like that kind of prepared me for that moment.
"I also felt responsible since I do have a big platform, that it would be wrong of me to stay silent when this is obviously an issue going on.
"So I felt the need to use my platform to just spread awareness about the topic and educate people about it."
"I definitely think George Floyd, at least for the world, opened a lot of people's eyes.
"But I feel like this topic has been close to me ever since I was a kid, just because my parents have always talked to me about it.
"And I think that I was able to finally be able to put it into words because obviously talking about issues like this, you have to be very educated on the topic to make sure you don't say the wrong words.
"I felt like that was when I was ready to actually speak out about it because I actually knew a lot about it."