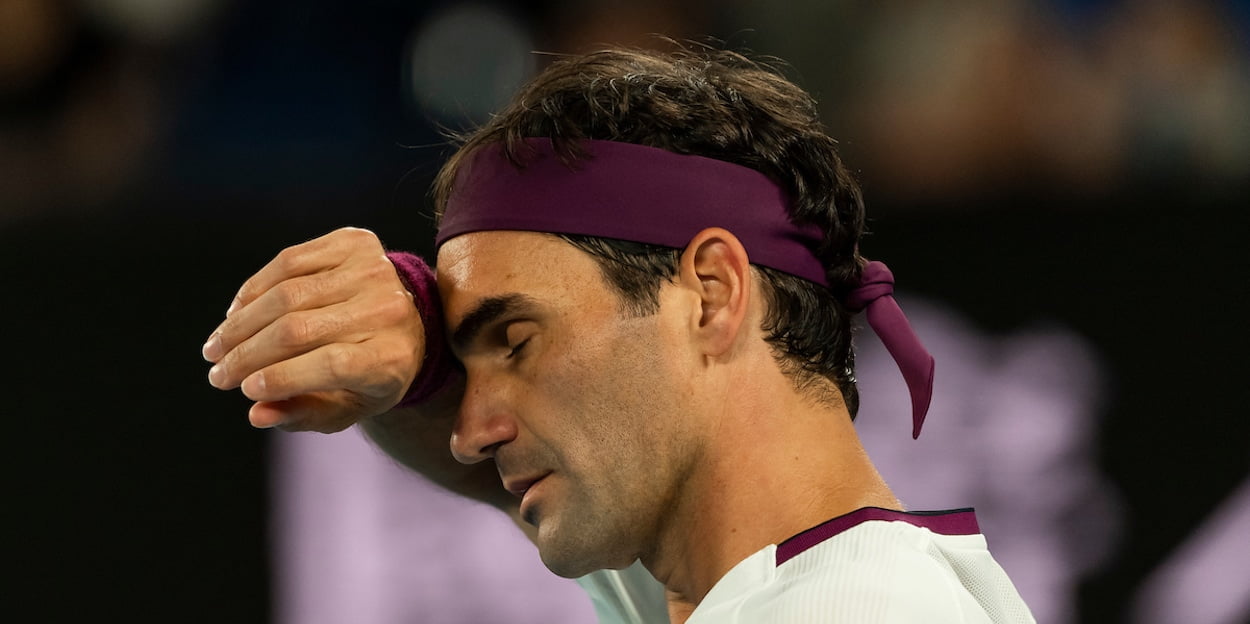 Coach lifts lid on Roger Federer fitness fight: 'The knee had been a problem for him for years'
The knee injury that has kept Roger Federer out of tennis for the last 13 months had been 'bothering him for years,' says fitness coach Pierre Paganini. 
Federer has not played a competitive match since the 2020 Australian Open, with him requiring knee surgery after his Cape Town exhibition match last February.
His initial target was to be back for the summer, although he required a second operation that meant those plans had to be abandoned.
And, as he prepares for his comeback at Doha in two weeks, coach Paganini has revealed Federer has been fighting injury for far longer than anyone knew.
"This knee issue had been causing him problems for several years," Paganini told Swiss newspaper Tages Anzeiger.
"You could have them under control, with adapted planning and specific exercises. He and the whole team had been working on it for a long time.
"The fact that a player who has played over 1,500 matches has several maintenance points on his body is part of everyday life.
"Roger is someone who always looks at things positively, and as long as he could play and train freely, it wasn't a big problem either.
"When it became one and he decided to have an operation, he took full responsibility.
"In public it looked like everything was okay just now, now he was operated on. For us it was a process that led to this point."
Many have drawn parallels with 2016, when Federer suffered a similar injury that required surgery, but Paganini says this one has been far more challenging.
"The big difference is when he paused from Australia after Wimbledon in 2016, his muscles were actually always there. This time we had a total interruption in which the muscles deteriorated considerably.
"There was a long time between the first operation and the moment in July when we said we could slowly start working progressively again.
"His muscles were no longer in the same condition at all, the imbalances were extreme.