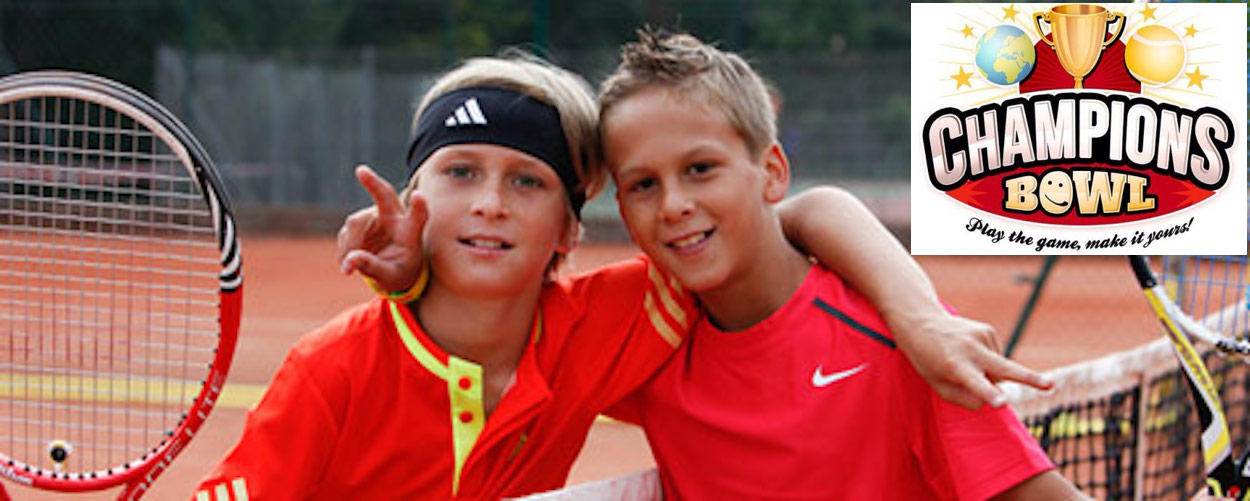 Champions Bowl offers British juniors chance of glory on world stage
The UK leg of the renowned Champions Bowl starts on 29th May, 2021 with succesful players being invited to compete at the Grand Final in Croatia
The Champions Bowl was a concept created in 2014 by two Slovakian tennis fanatics who wanted to offer junior players aged 9 – 16 from around the world the chance to compete for impressive prizes aimed at helping motivate these up and coming, young players.
This year, the UK leg of the Champions Bowl is split into two age groups, for children aged 9-12 and 13-16 years old. It takes place at the Tennis Avenue School in New Malden, Surrey from 29th May – 5th June 2021.
Over 35 different countries are holding qualifying tournaments this year with the winners all being invited to compete at the Grand Finals in Umag, Croatia in September later this year.
But to win their place, British juniors must first win their way through the UK leg, which features sponsorships from the likes of Wilson. Tennis Avenue School have also put up an impressive £70,000 training fund to help motivate the junior players.
Meeting like minded players is a key benefit of the champions Bowl as is the chance for coaches of the young players to share learnings and experiences as they watch their pupils compete.
Prizes
Full Scholarship into Tennis Avenue School – worth £9000 each
Tennis Avenue School is Britain's first and only registered independent school dedicated to the needs of elite young tennis players. It is the next step in the evolution of the hugely successful Tennis Avenue Academy which has produced many of Britain's best junior players over the past decade.
Tennis Avenue players have won 16 Tennis Europe titles (10 runners up) and 26 LTA national Grade 1/2 tournaments (10 runners-up) over the past few years. Amongst this number is former academy player and current Wilson sponsored player Jack Pinnington Jones who won the Champions Bowl 12&U category in 2005 and is currently ranked top 10 in the world Junior ITF (18&U).
All Champions Bowl winners in 9&U, 10&U, 11&U and 12&U age categories will be offered a full-scholarship into the school for a minimum of 1 year. In the older age groups (8 events) the winners receive training worth £1000 per winner with 8 winners in total. In terms of younger age groups it is a scholarship worth £9000 each for 7 winners.
For more information follow this link
Wilson Sponsorship and Prizes
All 9&U, 10&U, 11&U and 12&U winners will be offered a full national-level racket sponsorship contract by Wilson! This is an exceptional prize that Wilson only offer to the very best national players.
Wilson will also be providing the semi-finalists and finalists in ALL age groups with generous prizes and goodies.
ALL tournament entrants will receive a special discount code for ordering Wilson products. Additionally, EVERY follower of our Instagram account @championsbowl.gb will also receive a special Wilson discount code – providing you start following us before 23rd May 2021.
For more information on this year's UK leg please contact:
Website: GB.Champ-Bowl.com
Tel: 07886 455661