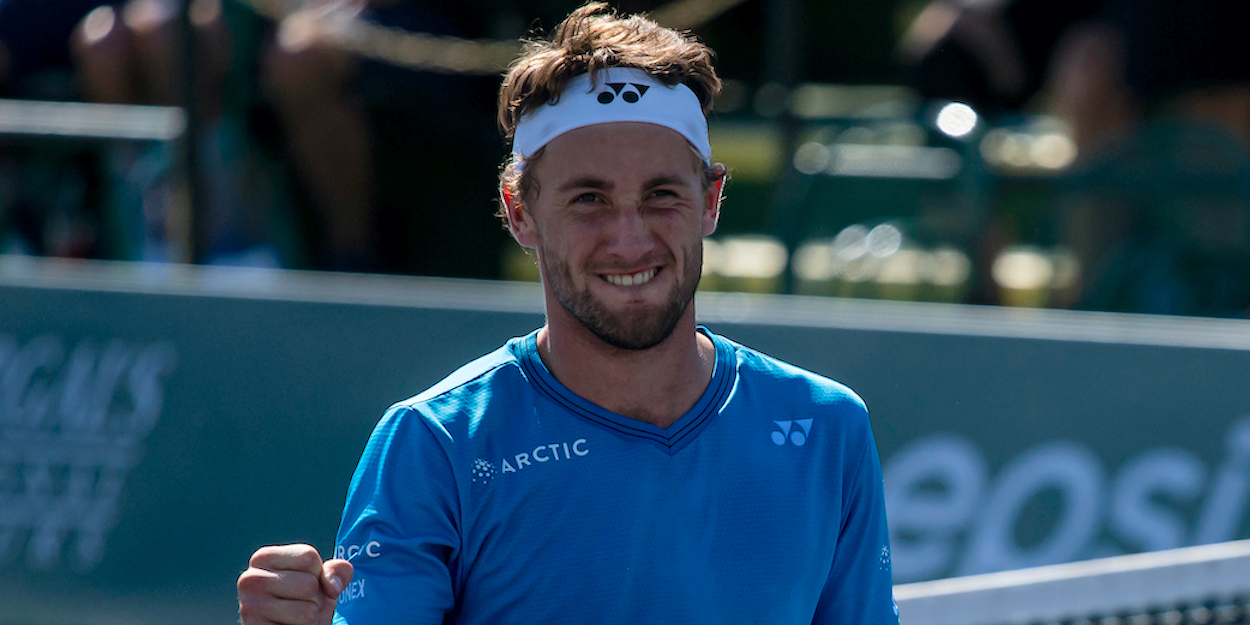 'It's looking good' – Casper Ruud continues ATP Finals charge with Paris victory
Norwegian star Casper Ruud has continued his charge towards the ATP Finals with an opening victory at the Paris Masters 1000. 
The world number eight picked up his 52nd victory of the season with a dominant 6-4, 6-0 win over Alexander Bublik, who defeated Dan Evans in his opening encounter.
Ruud is one of several players in contention for the final two ATP Finals berths, though currently leads the chasing pack as he sits in seventh spot in the Race to Turin.
Following the contest, the Norwegian admitted he was put under immediate pressure after losing serve against an opponent who has hit more aces on tour this year than any other player.
"I got broken in the first game, which put me under pressure right away because he's a strong server who can hit some unbelievable returns as well," Ruud said.
"He hits big and got a couple of winners at the beginning and I wasn't completely ready. But I fought back and played very solid from 3-4 down in the first set."
The 22-year-old also admitted that the dream of playing in Turin at the prestigious end-of-year event has been on his mind, but that he has managed to keep his nerves in check.
"I was a little nervous in the beginning today but I haven't felt unbelievable pressure. I'm just happy to be in this situation," said Ruud, who has won five titles this season.
"Things are looking good but a lot can happen in the next two weeks.
"So many players behind me are playing well. Sinner has been playing great in recent weeks, Hurkacz is a great indoor player. It's great to be part of the tight race and in two weeks we will know."