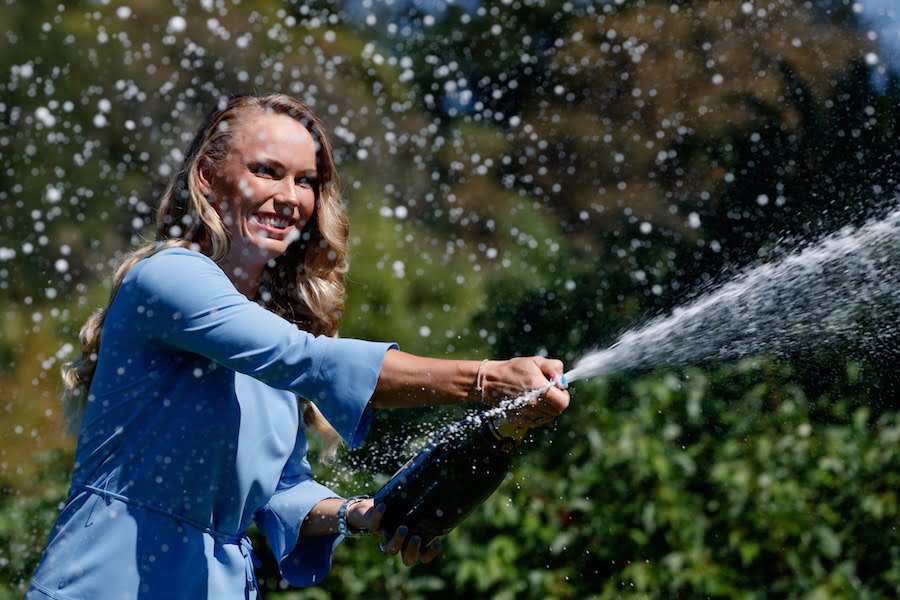 Caroline Wozniacki: This is just the beginning
Only three women in the open era waited longer for Grand Slam glory than Caroline Wozniacki, who now aims to make up for lost time
When you consider what happened next to Flavia Pennetta, Marion Bartoli and Jana Novotna, fans of Caroline Wozniacki might have been a little nervous after the 27-year-old Dane won her maiden Grand Slam title at this year's Australian Open.
Novotna, Bartoli and Pennetta are the only women in the open era who waited longer than Wozniacki to break their Grand Slam duck. For all three players it proved to be their only Grand Slam triumph – and within 18 months of making their breakthroughs each of them had retired.
Wozniacki, nevertheless, hopes that winning her first Grand Slam title at the 43rd attempt will be just the beginning. "I'll definitely have the hunger," Wozniacki said as she looked to the future.
"It definitely takes a lot of pressure off me. I'm never going to get the question again about never having won a Grand Slam and I think it will give me a much nicer approach going into Grand Slams in the future. The fact that I've done this now, I think I'm just going to be so happy going into a Grand Slam, because everything I do from now on is just plusses. I have nothing to lose."
There are good reasons to believe that Wozniacki will not follow a similar path to that trod by Novotna, Bartoli and Pennetta. She is younger than her predecessors – none of whom matched her achievement in topping the world singles rankings – and has an excellent fitness record.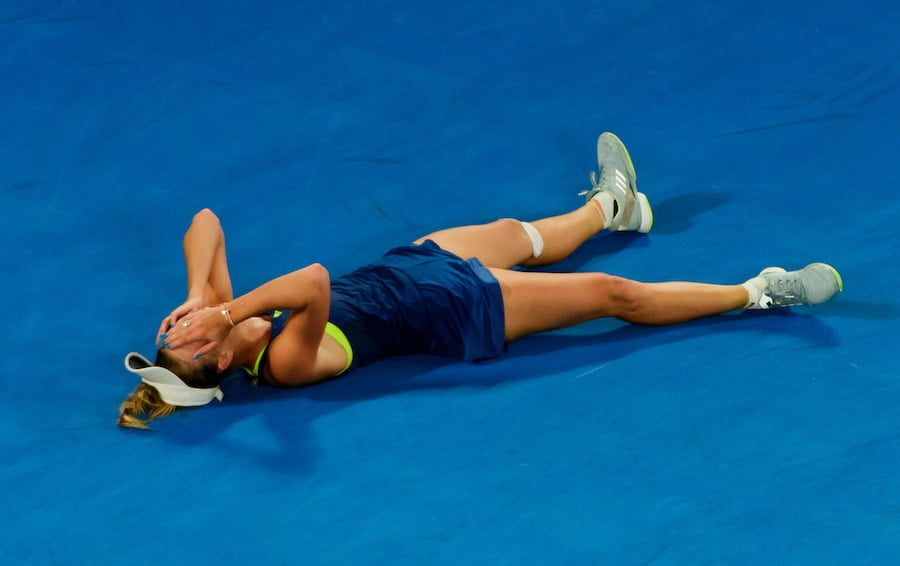 Pennetta, who peaked at No 6 in the world after winning the US Open in 2015 in her 49th and last Grand Slam tournament, retired less than two months later at the age of 33.
Bartoli, who never rose beyond No 7 in the rankings, triumphed at Wimbledon in 2013 at the age of 28 in her 47th Grand Slam tournament. The Frenchwoman, who did not have to beat any players ranked in the world's top 15 en route to her Wimbledon title, retired the following month, though she is planning a comeback this year.
Novotna, who died last year at the age of just 49, was 29 when she beat Nathalie Tauziat to win Wimbledon in 1998 in her 45th Grand Slam appearance. She had lost in two previous Wimbledon finals, to Steffi Graf in 1993, when she famously cried on the Duchess of Kent's shoulder at the presentation ceremony, and to Martina Hingis in 1997. The Czech, who peaked at No 2 in the world in singles but reached No 1 in doubles and indeed finished her career with 16 Grand Slam doubles titles, retired at the end of 1999.
It remains to be seen what the future holds for Wozniacki, but the early indications are that her appetite for success remains undiminished. Within five days of her victory in Melbourne she was beating Anastasia Potopova for the loss of just one game in her opening match in St Petersburg.
Having already won the end-of-season WTA Finals and experienced life at the top of the world rankings, Wozniacki's big goal now is to win more Grand Slam titles. She has enjoyed her most consistent success at the US Open, where she has been runner-up twice and made the semi-finals on three other occasions. Wimbledon has brought her biggest frustrations: in 11 appearances at the All England Club she has reached the fourth round six times but never gone further.
"I won junior Wimbledon (in 2006), but for some reason the fourth round has been my end station there," she said. "I love playing on grass. I think it suits my game really well. I don't understand why I haven't been able to get past that fourth round. I've played some great players, played some in-form players, and I've been a little unlucky. I'll try to change that this year. We'll see if it happens."
In regaining the No 1 ranking with her Melbourne triumph Wozniacki set a record for the longest period between stints at the top. She had last led the rankings exactly six years earlier.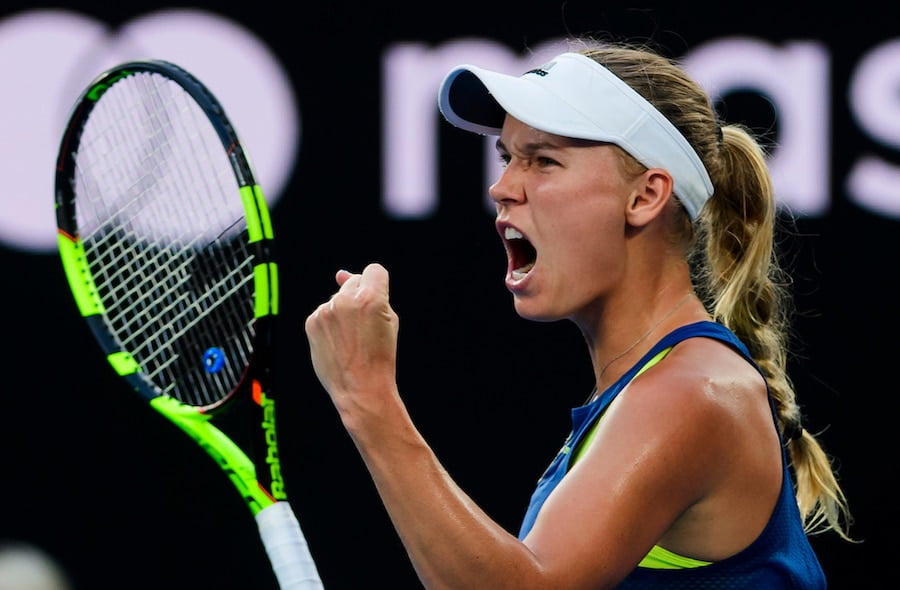 Despite the 67 weeks that she spent as world No 1 between 2010 and 2012, the Dane was regularly criticised for her lack of power – which, the argument went, meant that she would always be vulnerable against the very best players in the biggest tournaments.
However, in her rapid climb back up the rankings, which began after she played at the 2016 US Open as the world No 74, Wozniacki has added firepower to her serve and developed a more damaging forehand. Her athleticism is as impressive as ever – she still chases down as many balls as anyone on the women's tour – but her developing ability to win points instead of just outlasting opponents has made her a more complete player.
"I think sometimes it just has to get together," Wozniacki said when asked if a more attacking game had helped turn her fortunes around. "My serve has been great in periods of my career and at other times it's been a little bit up and down. I think the fact that I've managed to keep that more stable now also has something to do with experience.
"A lot of people have talked about my forehand. I actually don't think I've ever really had a bad forehand, but sometimes it's also about making the right choices. Sometimes you get into those key moments and you make a bad decision and that's going to factor into the end result.
"I think getting everything together and obviously playing really well last year and just getting smarter and older, you just learn to try and make the right decisions. Obviously sometimes it's not going to go your way but at least you've put yourself in the right positions."
Wozniacki also disagreed with the suggestion that in the past she had played a very demanding schedule which made it harder for her to peak at the biggest events.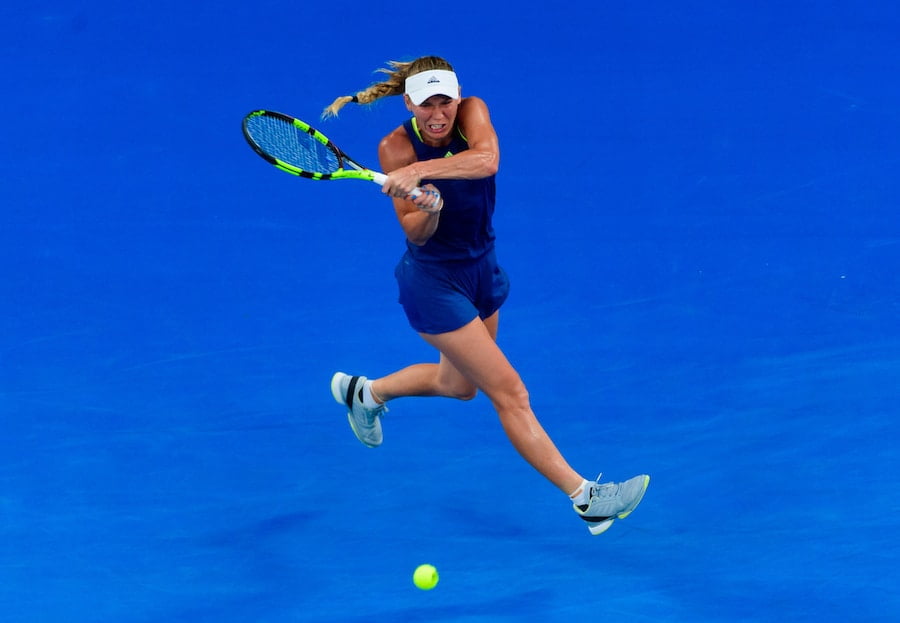 "Sometimes I think it's all about luck as well – and sometimes experience," she said. "You never know when you're going to peak. You want to peak at the right times. You want to peak at the biggest tournaments. But I had won everything else and I was just thinking: 'It's only a matter of time before it goes my way and I'll be the one standing there with the trophy'."
During her fall out of the world's top 50 in 2016, when an ankle injury put paid to her entire clay-court season, there was speculation that Wozniacki might retire. Towards the end of 2016 she indicated to tennishead that retirement had been on her mind. "You never quite know and things can always change, but in my head I know approximately when I will stop," she said in an interview.
Asked if her thinking about retirement had now changed given her remarkable success over the last year and a half, Wozniacki admitted: "I think it obviously changes whenever you're playing this well. I've stayed healthy for so long too. I think that was a key factor for me. I didn't know whether my body could hold up like this. It's just amazing to be here now. It's been a long road."
To read more amazing articles please get a copy of Tennishead magazine here or you can subscribe for free to our email newsletter here