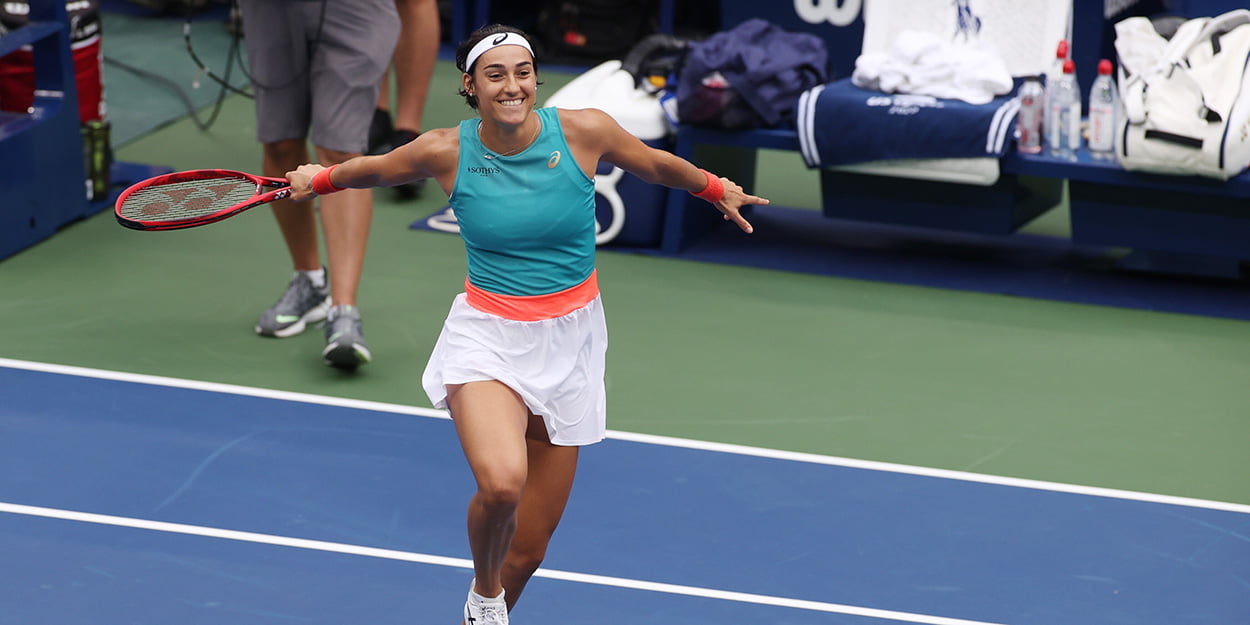 Caroline Garcia reflects on 'bad experience' after Andy Murray 'future world No.1' praise
Almost exactly 10 years after Caroline Garcia burst on to the scene with a memorable performance that prompted Andy Murray to label her a future world No 1, the 27-year-old Frenchwoman admits that the whole episode was "a bad experience" for her at the time.
It was in the second round of the French Open in 2011 that Garcia, then ranked No 188 in the world, led Maria Sharapova, the world No 8, by a set and 4-1 before losing in three sets. Murray's prediction was pounced upon by many observers, but it has yet to come true. Garcia, who struggled initially in the wake of her breakthrough, eventually reached No 4 in the world rankings but has since dropped out of the top 70.
"At the time, when I was 17, it was a bad experience," Garcia said this week. "Mentally I wasn't ready. I played an unbelievable match, but I wasn't able to be consistent at that level. I felt that everybody from the outside was expecting me to play at that level every match, so they couldn't understand why I was losing to players ranked about No 150 in the world.
"I had a lot of pressure and I couldn't deal with it because I wasn't ready. But you can't regret that kind of experience. It's great that people talk about you in this way. They say you have potential, that you can accomplish things. And it's probably better that people think like that rather than the other way!"
Garcia had been coached by her father but earlier this year decided on a new approach. From the Miami Open through to Roland Garros she was coached by Gabriel Urpi, a veteran Spaniard who had previously worked with Arantxa Sanchez Vicario, Conchita Martinez and Flavia Pennetta. Urpi, who is now one of the coaches at the Rafa Nadal Academy in Mallorca, knew Garcia from his time working with France's Fed Cup team.
"We're keeping going but only from a distance because he can't travel at the moment and we don't have a clear agreement with the academy," Garcia said. "I always got on well with him and I share a lot of his values. He's a very good coach and he has great experience."
Garcia, who has played in every Grand Slam tournament since the 2013 Australian Open. has won seven singles titles, most recently at Nottingham in 2019. However, she has won two matches in a row only three times this year and was crushed 6-3 6-0 by Marie Bouzkova in the second round at Edgbaston recently.