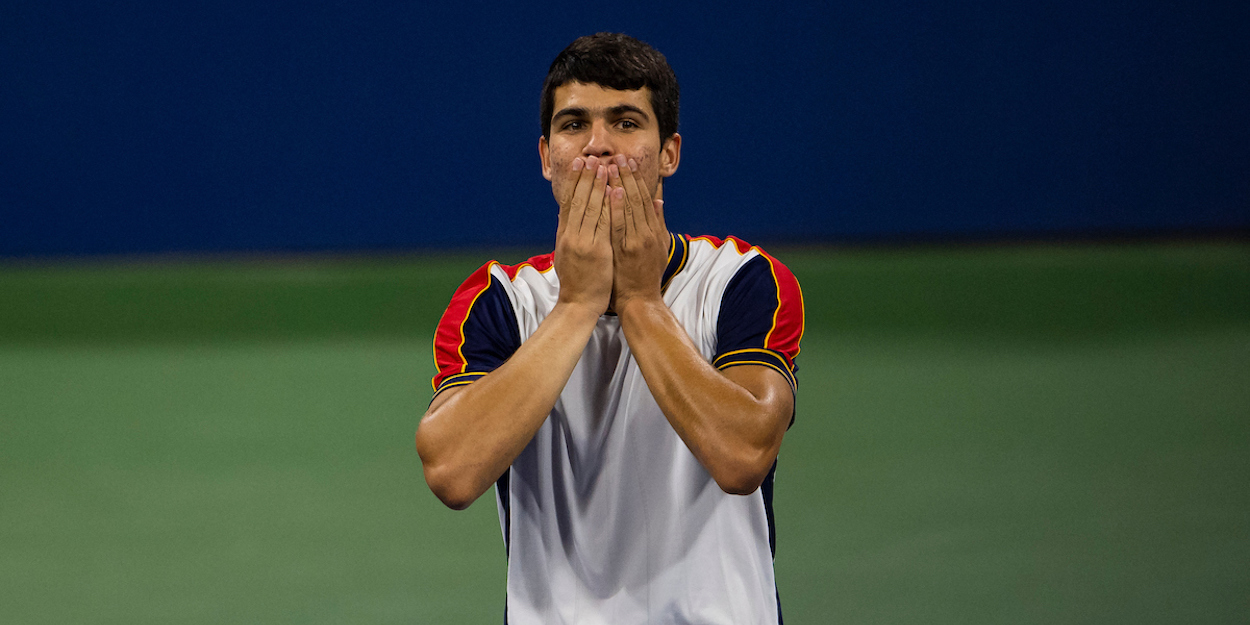 'Carlos Alcaraz will be world number one,' predicts Andy Murray
Andy Murray believes Carlos Alcaraz will reach world number one given his quality already and from chatting to his coach.
The Brit takes on the talented teenager in the second round of Indian Wells later this evening as he looks to back-up his great first round performance against Adrian Mannarino.
Alcaraz has already been compared to compatriot Rafael Nadal by many pundits and Murray echoed their compliments ahead of their Indian Wells clash.
"He's already a fantastic player but he's got bags of potential. I think there are a few guys that can obviously get there but just from watching him, I don't see many flaws for a young player." said Murray.
"From what I've seen, he's got all the tools to be at the top of the game very soon."
"I think physically he's extremely strong and moves great around the court. He obviously plays well on the clay and on the hard courts which isn't the case for all the young guys."
"He's got a big game and I think he's got a good attitude. I spoke a little bit to his coach Juan Carlos Ferrero about him and he said he's a good worker and he loves tennis and is very humble and stuff but believes in himself a lot."
Alcaraz claimed a career-best victory over world number three Stefanos Tsitsipas at US Open last month, before being forced to retire in the quarter-final against Felix Auger-Aliassime.
"I think that from watching him and then chatting to you the guy who's coaching him who obviously has got a lot of experience up at the top of the game.
They would be the reasons I think he will be world No 1. There are no guarantees but I would say he's got the ability potentially to get there." Murray added.