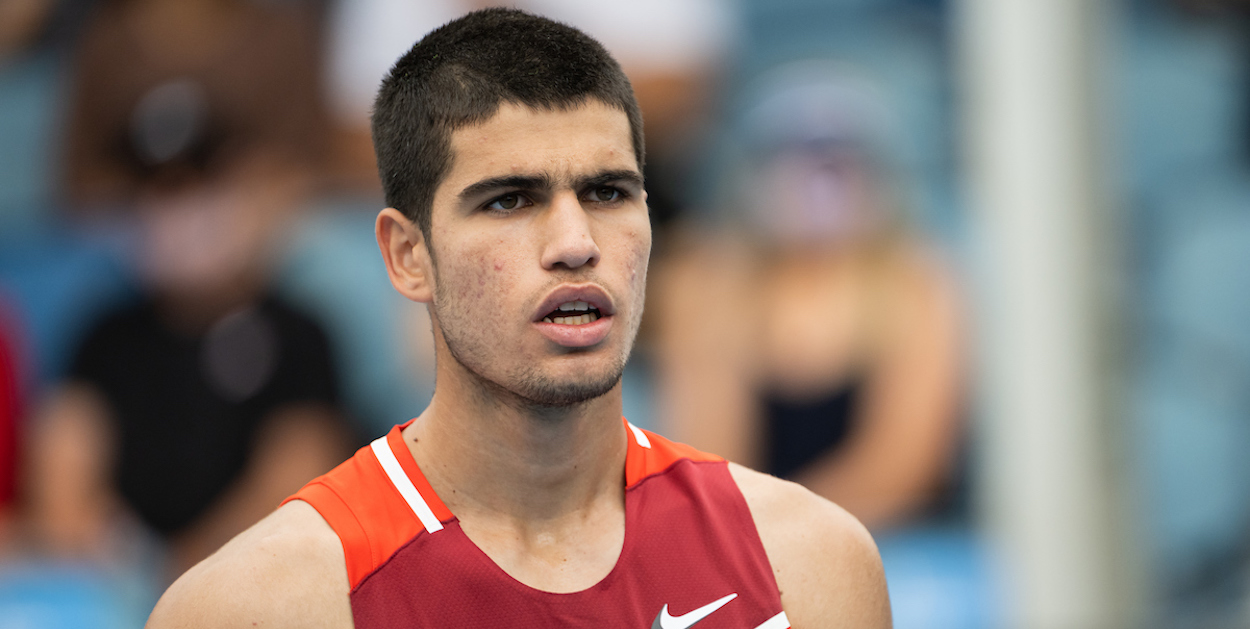 Carlos Alcaraz reveals what doesn't work against Nadal and Djokovic
Carlos Alcaraz has revealed that his beloved drop shot does not have the same effect against Rafael Nadal and Novak Djokovic, compared to other players on the tour.
"It's very difficult to defeat Rafa with a drop shot or Djokovic because they see that I'm going to hit that shot," said Alcaraz. "They see it before I hit the ball and they run a lot before so they always reach the ball and are very good at making counter-shots to win the point."
Carlos Alcaraz head-to-head vs Djokovic and Nadal
Despite Alcaraz claiming that his drop shot is not as effective against two of 'the big three', he has had success against them both.
Alcaraz vs Djokovic (1-0)
2022 – Alcaraz beat Djokovic, 6(5)-7 7-5 7-6(5) (ATP 1000 – Madrid)
Alcaraz vs Nadal (1-2)
2021 – Nadal beat Alcaraz, 6-1 6-2 (ATP 1000 – Madrid)
2022 – Nadal beat Alcaraz, 6-4 4-6 6-3 (ATP 1000 – Indian Wells)
2022 – Alcaraz beat Nadal, 6-2 1-6 6-3 (ATP 1000 – Madrid)
The drop shot was also used by Alcaraz, to great effect, on the way to his first Masters 1000 title at the Miami Open. In the second half of the 2022 sunshine double the Spaniard hit a total of 50 drop shots, with a 70% success rate.