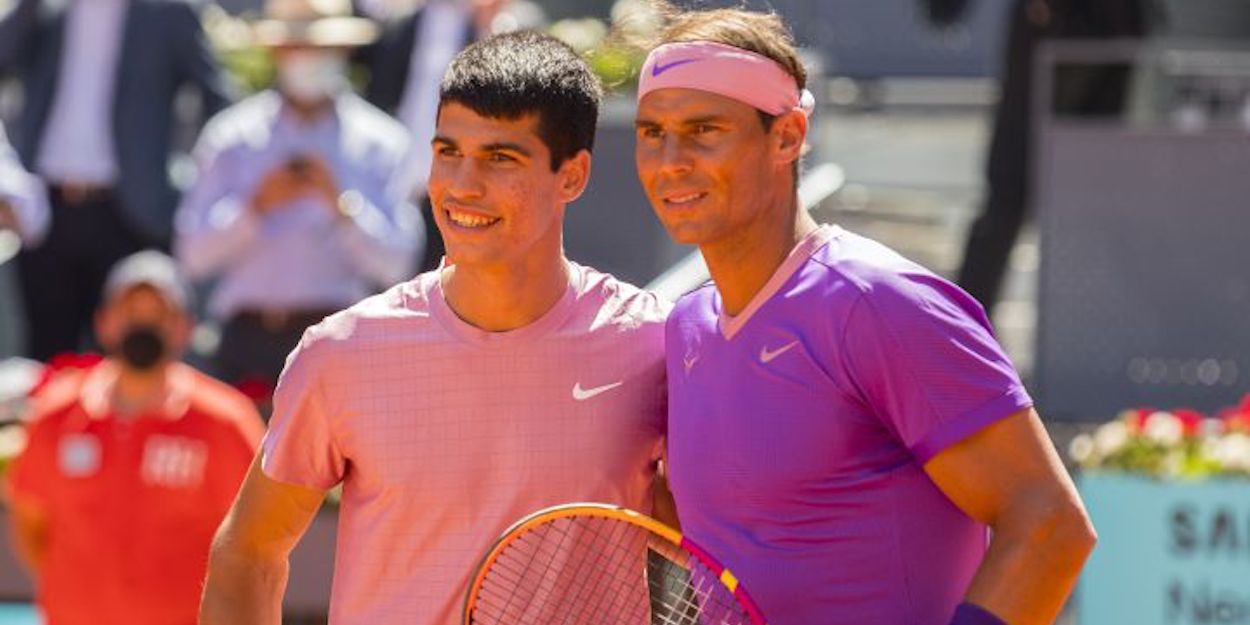 Carlos Alcaraz's coach 'doesn't like' Rafael Nadal comparisons
Carlos Alcaraz is often compared to Rafael Nadal, and his coach Juan Carlos Ferrero has revealed that he is not the biggest fan of this.
Alcaraz has rapidly risen to the top of men's tennis and is often faced to comparisons with the 'the big three', particularly that of Nadal due to his nationality and the age that he has found stardom.
However, fellow Spaniard and 2003 Roland Garros champion Ferrero is not keen on the comparisons with his player, "I don't like to compare him to the others."
He continued, "You can say that you need to take the best examples available to add things to your game, absolutely. [Roger] Federer's movement, Nadal's mentality and so on. We do try to take details from players when we think they are super good, to add them to our game."
"But you know, Carlos had to hear in the past that he was the new Nadal, etc. It was super heavy on his back. In a sense we were so proud, yes, that people think that, but it was not easy for him and me to hear that all the time."
With Alcaraz's rise, becoming the US Open champion and the youngest ever No.1, there has been speculation over how many major titles he could win and if he could challenge the tally of 22 which is the current total of Novak Djokovic and Nadal.
Ferrero commented on this pressure, "The only thing I can tell you is that he thinks super big. He does think super big."
He added, "A lot of journalists ask me if he can win 22 Grand Slams. I don't know. What I know is that he is able to do big things for tennis. Let him play and try. If he wins the second, we'll ask him when will be the third. It will be a great pressure all the time. So can he do like the others did? I don't know."
Carlos Alcaraz vs Rafael Nadal head-to-head
While Alcaraz has played the 22-time Grand Slam champion on three occasions, his coach Ferrero has a lot more history with Nadal having been teammates in two winning Spanish Davis Cup teams.
Rafael Nadal vs Carlos Alcaraz: 2-1
Last meeting (2022) – Alcaraz beat Nadal, 6-2 1-6 6-3 (Madrid Quarter-final)
Rafael Nadal vs Juan Carlos Ferrero: 7-2
Last meeting (2010) – Nadal beat Ferrero, 6-4 6-2 (Monte Carlo Quarter-final)