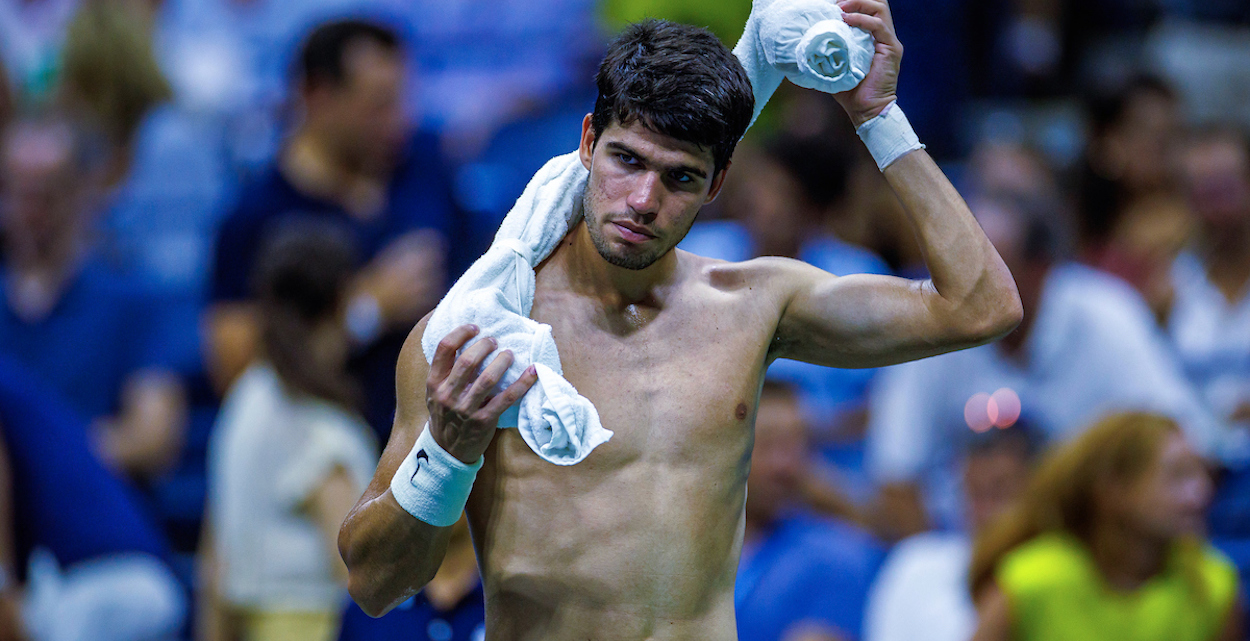 Carlos Alcaraz claims he 'didn't feel well' in early Paris Masters defeat to qualifier
Carlos Alcaraz has admitted that he 'has to improve a lot' ahead of the ATP Finals, after losing his first match at the Paris Masters to qualifier Roman Safiullin.
Alcaraz was beaten, 3-6 4-6, by the world No.45 to crash out in the second round of the final Masters 1000 event of the year, despite being a break up in both sets.
The Spaniard had missed the Swiss Indoors in Basel last week due to a problem with the plantar fascia in his left foot and muscle fatigue in his lower back.
However, he was quick to dismiss any injury concerns following his Paris defeat, "Not at all. I just didn't feel well, you know, on the court. A lot of things to improve, a lot of things to practice.
"You know, I didn't feel well, you know, in the game. I think I didn't move well. In the shots, I think I had a good quality of shots. But, you know, physically in the part of movement, I have to improve a lot."
Alcaraz has been unable to win a title since his historic Wimbledon triumph, and he has reflected on why this could be, "Probably the season has been so, so long. Probably that affects my game. But I don't know. I think this tournament has a lot of surprise.
He continued, "I don't know, because if it's, you know, the end of the season, players are tired, no? But talking about myself, I don't know, honestly. I have to figure out and I'll try to the next years to be better in this part of the year."