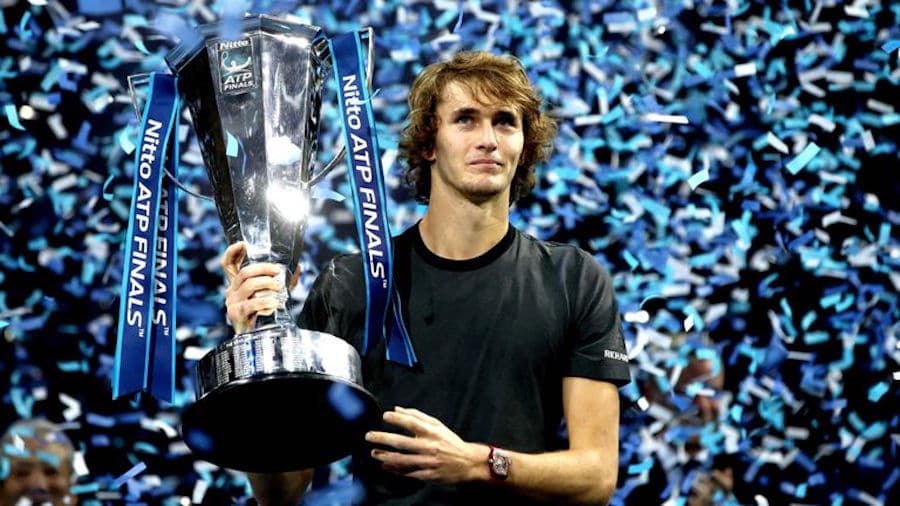 Can anyone repeat Zverev's shock victory of 2018? Preview of the ATP Finals 2019
The 2019 ATP finals are shaping up to be one of the most hotly contested tournaments for many years with the perfect blend of legendary figures in Djokovic, Nadal and Federer facing up to a growing cast of young pretenders to their crown
Kicking off on Sunday with Novak Djokovic against Matteo Berrettini, the 2019 year ending ATP Finals features the best 8 players from the 2019 ATP season. The players are split into two groups with the winners and runners up from each group progressing to the semi-finals and then the final.
2018 saw an unstoppable alexander Zverev triumph in spectacular fashion after deposing Roger Federer in the semi final and then Novak Djokovic in the final without conceding a set in either match.
Can Zverev repeat the feat and triumph again or will one of the Big 3 add to their long list of trophies?
2019 Preview
An intriguing draw has placed Federer and Djokovic in the same group which means that, should both players qualify for the semi-finals, they definitely wouldn't have to play each other. Whereas, Nadal has been drawn in a group alongside Daniil Medvedev, Stefanos Tsitsipas and Alexander Zverev which looks like the toughest draw especially as he is then likely o have to play Federer or Djokovic if he qualifies for the semi-finals.
But that is by no means guaranteed as the three three players in his group are all in great form and Nadal is still recovering from an abdominal injury that forced him to retire from the Paris Masters last week.
Indoor form says that Federer and Djokovic are likely to be the one's to beat with Djokovic triumphing as recently as last week on the indoor coirts of Paris. Federer has always performed well on the surface with 6 previous victories to his name.
Likely to be the biggest challenger to the big 3 is Daniil Medvedev considering his supreme run of form that saw him reach 6 ATP finals in a row winning 4 trophies along the way. His blip last week in Paris can probably be put down to tiredness but with a first appearance at the ATP Finals to motivate him and a decent rest he will be a force to be reckoned with.
Where is the tournament held?
The ATP Finals are held at the O2 arena in London
What dates does the tournament run?
November 10th until November 17th, 2019
What court surface is the tournament played on?
The surface is indoor hard court with just one show court used for every match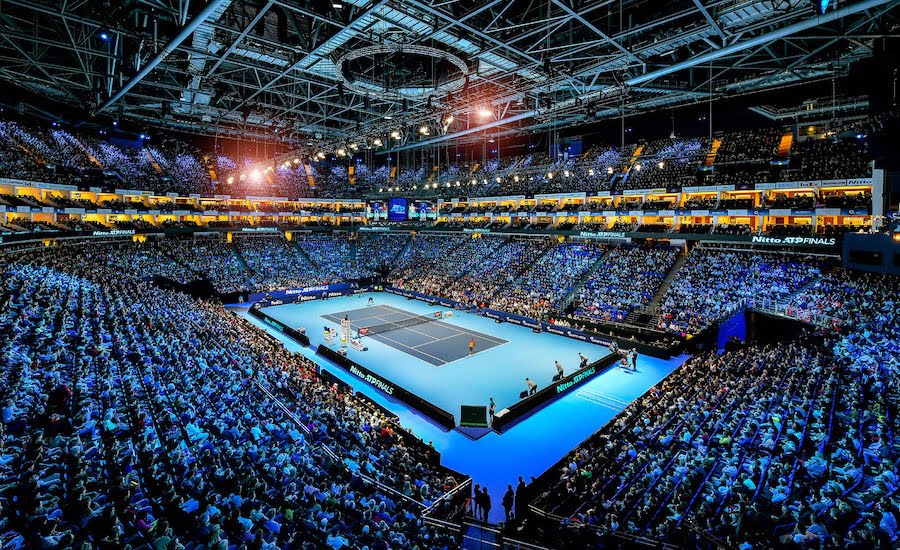 How many players and how many seeds are in the tournament?
There are a total of 8 men in the draw who compete in 2 groups of 4 players
What is the prize money and how many ATP ranking points are available?
Round Robin matches: 200 points and $203,000
Semi final: 400 points and $620,000
Final: 500 points and $1,280,000
Undefeated Champion: 1500 points and $2,712,000
Who is the reigning champion?
In the 2018 Men's Singles, Alexander Zverev (GER) defeated Novak Djokovic (SRB) 6-4, 6-3
Where can I buy tickets for the tournament?
Tickets are available for all sessions through the official ticketing site
How can I follow the tournament without going there?
To watch the live scores of every match in this tournament as they happen you can use the Tennishead exclusive Live Scores service here.
You can also follow this tournament on their official Twitter here
Alternatively you can watch the tennis live on television and full details of how to do this can be found here
Singles draw for 2019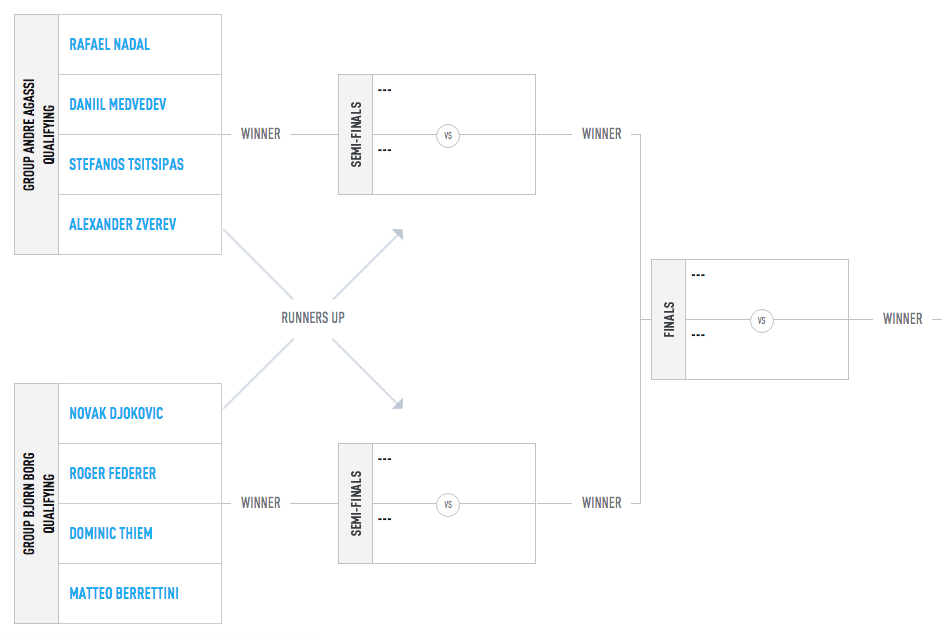 Look ahead to the rest of the tennis year with our guides to every tournament on the ATP Tour and WTA Tour. Can't visit the tournaments you love? Read our guide on how to watch all the ATP Tour matches on TV. For more news, explore Tennishead magazine here or subscribe to our free email newsletter here.