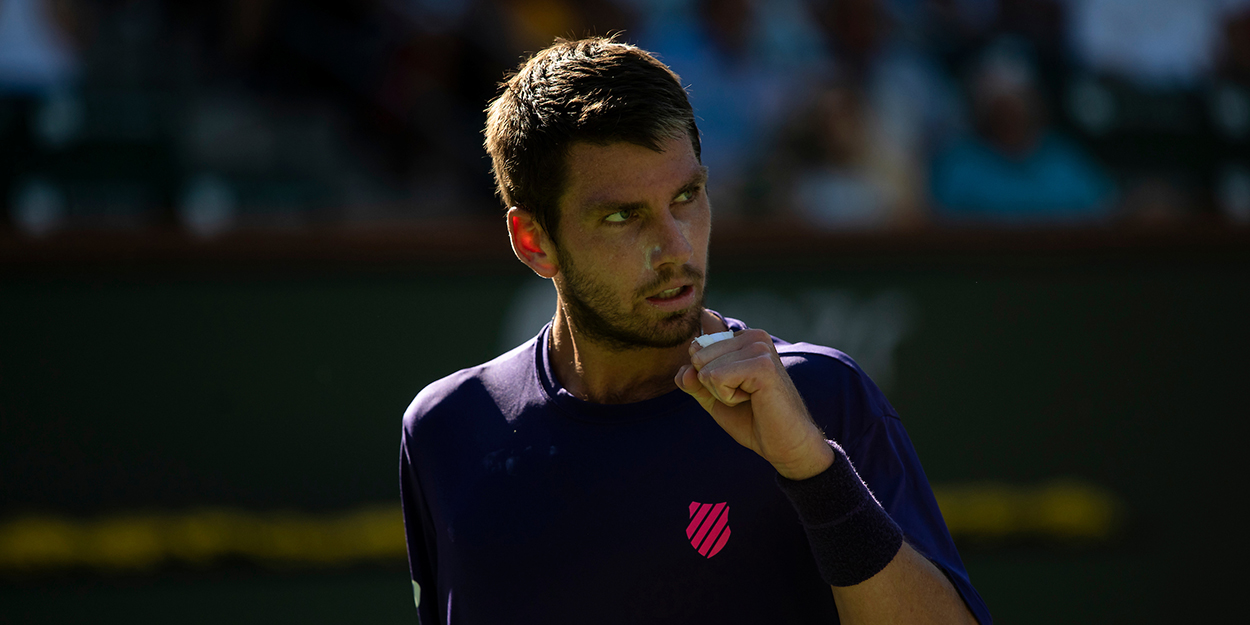 'Means so much' – Cameron Norrie wins Indian Wells to give himself ATP Finals chance
Cameron Norrie has become the first British man to win Indian Wells after coming from behind to beat Nikoloz Basilashvili in the final.
Norrie had enjoyed a spectacular week of tennis, and will now have a chance to compete for a place in the ATP Finals in Turin.
Big-hitting Basilashvili looked like he would be able to bludgeon his way to victory at one point, but Norrie kept himself in touch and struck as the Georgian started to tire to claim a 3-6, 6-4, 6-1 win that sees him climb to world number 16.
"It means so much to me, my biggest title," Norrie said after the match. "I'm so happy. I can't even describe it right now.
"It was a strange match today but absolutely massive for me and my team. I can't really believe it.
"If you'd have told me I'd have won before the tournament started I wouldn't have believed you, so it's amazing."
Norrie took a little time to grow into the match with Basilashvili bossing the first set and a half.
However, as the match wore on there increasingly only looked like Norrie who could win it.
"I was a little bit uncomfortable," Norrie admitted. "It was quite windy and for a stage he went through, he hit so many winners.
"It was tough for me to get some confidence on my rally balls because the rallies were really short.
"He was just blasting winners, so when I made a couple of those big shots at that 5-4 game in the second set it gave me a lot of confidence.
"I was able to find my feet and start moving again. I made the rallies physical like I'd been doing all tournament and it worked in my favour."